You are here:  Our Waiting Adoptive Families > Meet Zach & Melissa N.
Meet Zach & Melissa N.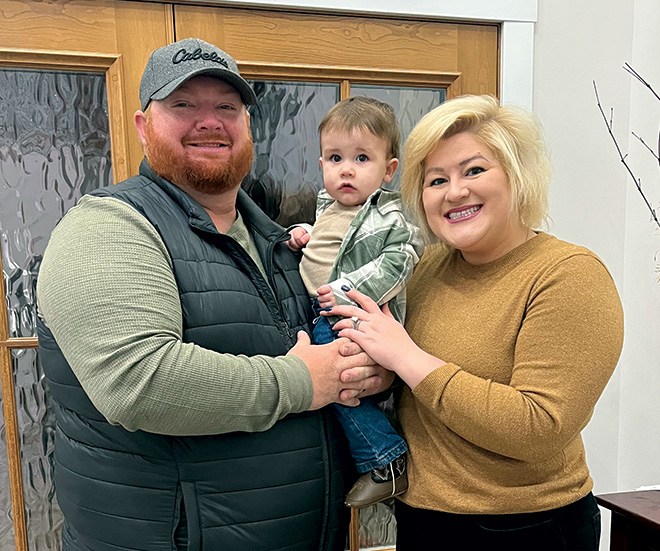 Hi there.
We are Zach and Melissa, and we are so grateful you are taking this time to get to know us. Growing our family with our son Kayce through open adoption has been the greatest blessing of our lives.
We've been married six years and a family of three for one year. Family is the most important part of our lives, and we are ready to grow our family once again through open adoption. Should you choose to entrust us with your child, we promise that we will cherish them for the great blessing they would be in our lives. We intend to raise them alongside our son in a home where they will always know love, stability, safety, laughter, and joy. We cherish every smile, every giggle, every goodnight story, and every hug! We love spending time outdoors – camping, fishing and hiking – playing tractors in the living room, and going for walks with our dog, Rocky.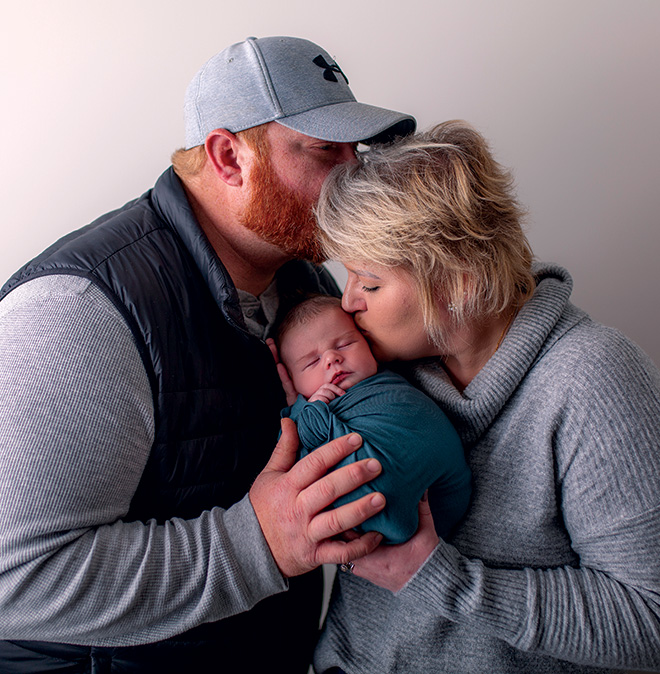 First family pictures
About Zach Zach grew up in Versailles, Ohio, the oldest of five boys and remains super close with his brothers. A great athlete, he played three sports all through high school. His family and community shaped the father he is today – a hardworking, dedicated man who cares and provides for his family.
Zach loves making Kayce laugh, singing to him on the drive home from the sitter after work, and teaching him to be strong. Melissa often overhears conversations that Zach has with his son, reminding him how he is his daddy's greatest gift and that his love for him is unending.
About Melissa Melissa grew up in Centerville, Ohio, the youngest of three girls and remains best friends with her sisters. Her dad, a coach, instilled in her a love of sports, while her mom nurtured her love for nature, animals, and crafting. Melissa enjoyed hiking, camping, swimming, crafting, and simply spending time with friends and family.
Melissa's upbringing has helped mold her into the mother she is today! Kayce's smiles are the best part of her day every day, and she loves being his mama! She loves reading to him, dancing with him in the kitchen, taking walks and wagon rides, and rocking together every night at bedtime. Melissa cherishes every day with her son, and spends every day showing him how loved he is.
About Kayce Kayce was born December 29, 2022, and he has been the light of our lives every day since! His loud giggle and big, toothy grin are absolutely contagious! Kayce enjoys playing tractors and reading books, and is ornery as can be. He loves being outside, playing in the grass and dirt, and having fun with toys in the bathtub. He especially likes playing with our dog, Rocky! He is so much fun and is truly the greatest blessing of our lives! Loving him is worth every second of waiting.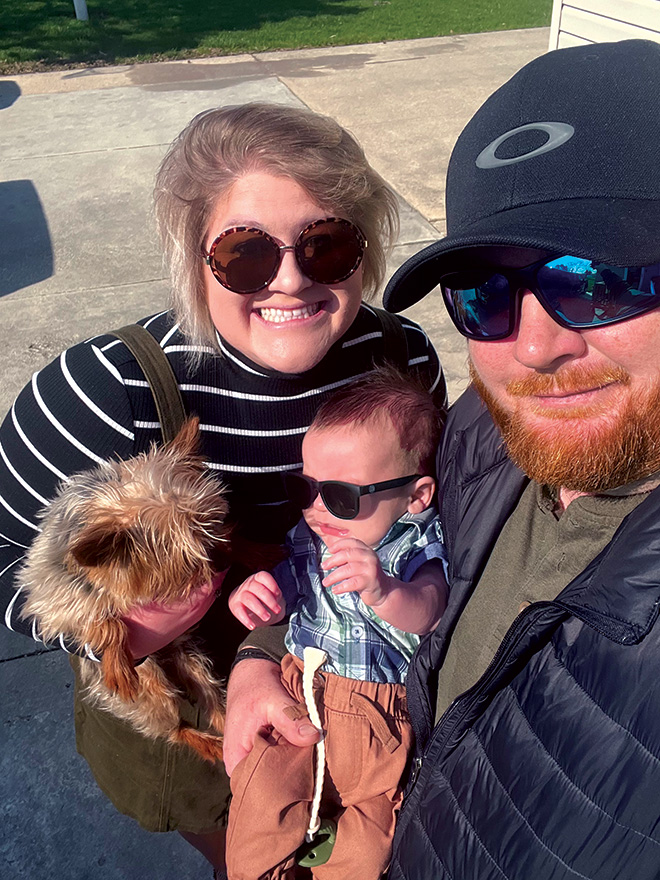 The whole family — including our dog Rocky. Kayce loves to play with him.
We love our home in the very small town of North Star, Ohio, where we are blessed with great family and wonderful friends. We have a big backyard that bumps up to farmland that feels like it goes on forever, and enjoy spending time outside for bonfires, rides on the four wheeler, and playing in the blow-up pool.
We also love camping, enjoying the simple blessings and beauty in life – good food, great friends, long hikes, and nights by the fire. We have a large camper with a bunkhouse – Kayce took 15 camping trips during his first year and we look forward to making many more camping adventures as our family grows!
Thank you again. As you are making an adoption plan for your child, we want to express our deepest gratitude for you. If chosen, we promise to raise your child in a home where they will always know love, stability, safety, laughter, and joy.
Sincerely yours,
Zach & Melissa
Our Family At a Glance
We live in rural North Star, Ohio.
We've been together since 2014 and married October 14, 2017.
We work in Construction and Brand Marketing.
Our hobbies include camping, fishing, hiking, softball, and time outdoors.
We believe that God has brought us to adoption to grow our family and believe that an open adoption is best for everyone!
family and believe that an open adoption is best for everyone!
For more information about our family, please contact Adoption Link at 1-800-643-3356.