You are here:  For Birthparents
We're here to help.
You are not alone. Did you know that about half of all women in the United States have an unplanned pregnancy at some point in their lives? Adoption Link is available to help.
Call 800-643-3356. Text or call 937-999-9859 – anytime.
Prefer to contact us online? Click here.
Information for Unplanned Pregnancies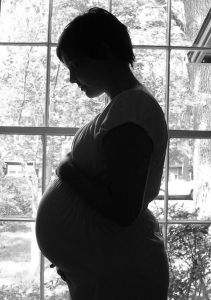 Click on the link above for a complete overview of what you can expect in the adoption process, including:
Meeting with us and doing paperwork
Choosing a family
Your care and support
Physician and hospital
Adoption Link Standard Openness Agreement
Naming the baby
Leaving the hospital and signing the final paperwork
A guide for birthparents. Click on the link above for a guide to:
Openness in adoption – what it is and what it is not
Establishing the boundaries that you want
Communication with the adoptive family
Providing a picture or scrapbook for your child
Click on the link above to find answers to some things you might be worried about, including:
Already having given birth before you call us
How you can be sure that your child will be well cared for
How much your child will know about you
Handling a disagreeable birthfather
Click on the link above to ask us your own questions, confidentially.
Comments from Birth moms who have worked with Adoption Link
Adoption Link, Inc. was founded by Naomi Ewald, BSW, MSW, LSW, an adoptive mother and licensed social worker. She has years of experience in child welfare and private adoption. Naomi established Adoption Link based on the belief that adoption is a beautiful choice and the path to adoption should be as peaceful and pleasant as possible.
We serve birthmothers throughout the United States.