You are here:  Our Waiting Adoptive Families > Meet Zac & Grace R.
Meet Zac & Grace R.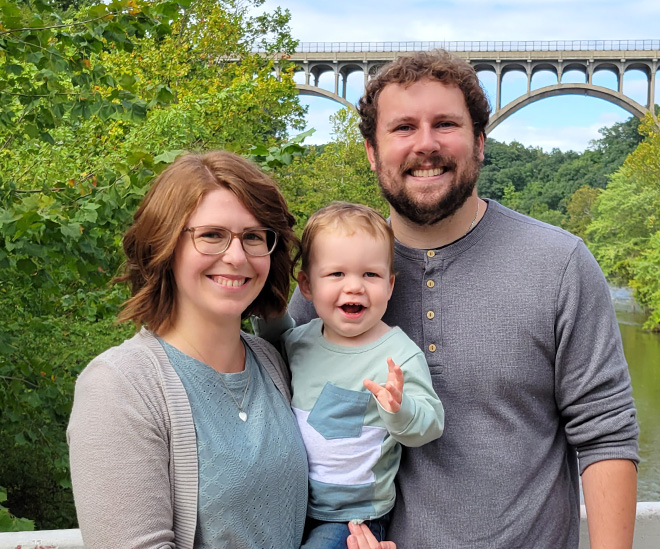 Dear Expectant Parents,
Thank you for taking the time to get to know us. We can imagine how overwhelming it must be to make such a difficult choice.
While our stories are different, we do know how hard it can be for life to turn out differently than you expect. Before the adoption of our son, we suffered a miscarriage and infertility for three years. Through the waiting, we were overjoyed to learn that adoption was the clear and best answer to our prayers.
Adopting Jacob has been the greatest blessing of our lives. Now we're ready to grow our family, and we cannot wait to love, nurture, teach, and laugh with any child placed in our home.
We are praying for you and your little one daily and hope God grants you peace and strength in this time. As you read on, we hope you can picture your child's life (and yours!) forever intertwined with ours.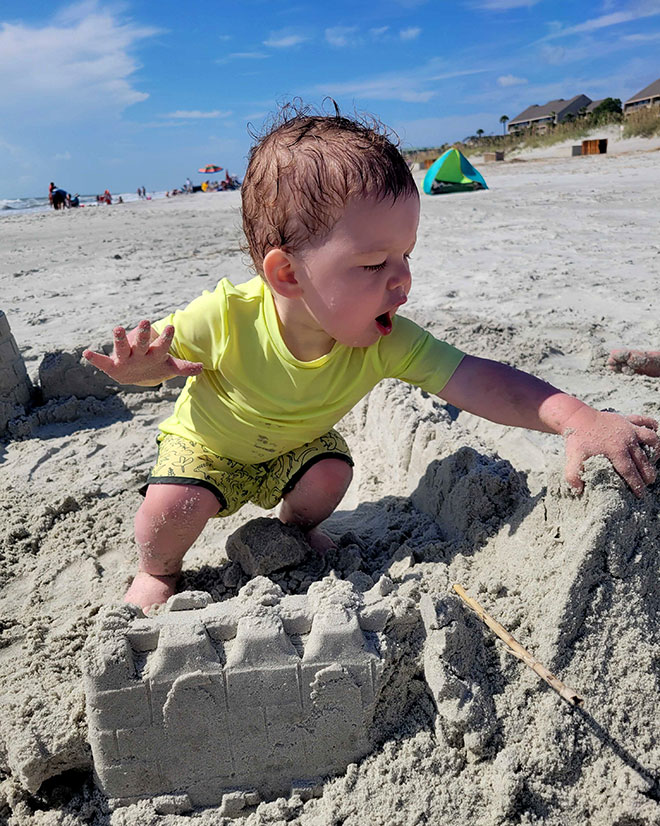 Zac built sandcastles just for Jacob to smash during our beach trip.
Our Story. We are Zac and Grace, Cleveland natives who love Jesus, family, and serving our neighbors. We met in a book club at Cleveland State University and started dating in 2011. We've been together ever since and were married in September 2015. Since our dating years, we have dreamed about our future children — who they would be, family vacations we'd go on, and how we'd raise them. We longed for siblings who could share family adventures, make inside jokes, and have each other's backs as they go through the good and hard in life.
Seeing these dreams start to play out has been amazing! Our son Jacob was born in April 2022, and we've already gone on many adventures together, including countless zoo visits and a vacation to Hilton Head, SC. We're excited to adopt again and see our children play and grow together.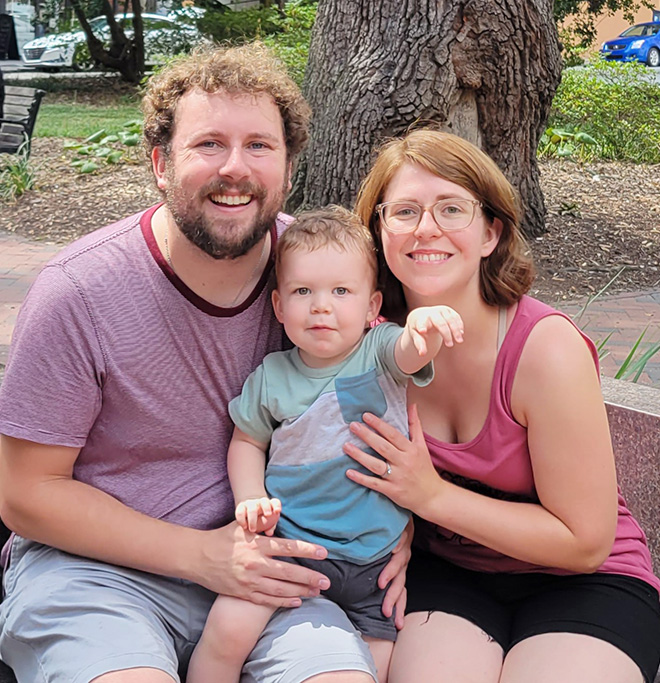 Exploring a new park during our first family vacation with Jacob
About Zac by Grace. Zac is the family fun planner. He's the first to suggest a family outing, and each of his days off work are prioritized for Jacob. He is warm, loving, and loyal. When he's not working, serving our church, or playing with Jacob, you can find Zac cheering on Cleveland sports teams or enjoying a new hobby.
About Grace by Zac. Grace is determined to fill Jacob's life with an abundance of joy and laughter. She works part-time so she has more time to care for Jacob, whether providing comfort or patient instruction, or planning meals and activities. Grace loves to read, go hiking, and hang out with girlfriends.
About Jacob. Jacob was the sweetest baby, and that hasn't changed one bit in toddlerhood. He loves people and is quick to greet anyone he knows with a huge grin and point in their direction. We know he will love being a big brother and showing his new sibling the ropes.
Always on the move, Jacob loves exploring outside, being "chased" by Dada, and dancing with Mama. He currently likes trucks, rocks, reading books, and playing on his new swing set.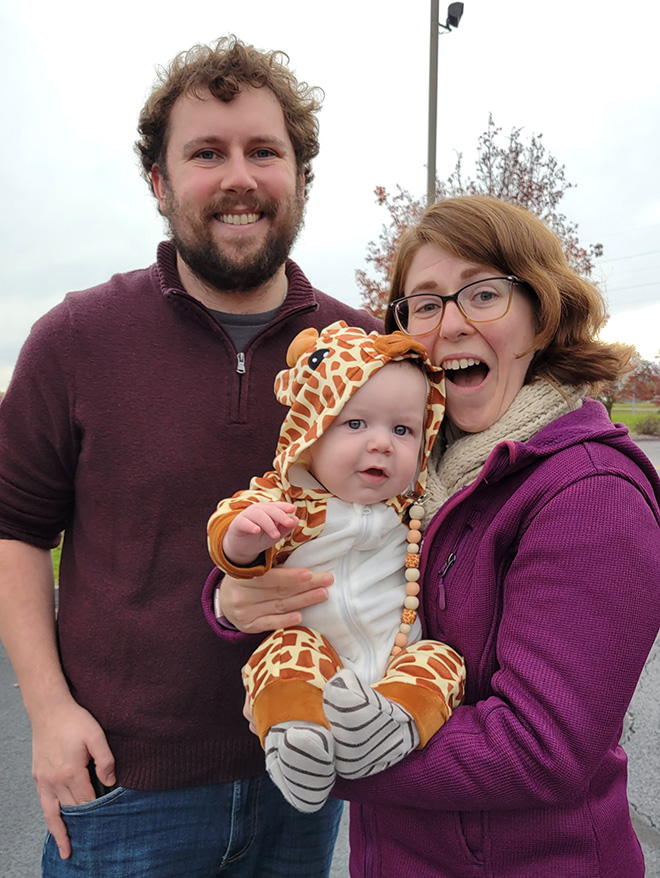 Jacob made a cute giraffe for his first Halloween!
Our Community. Much of our lives center around our family and friends. We have a wonderful, close-knit family that adores Jacob. His grandparents live 10-15 minutes away and babysit him while Grace works. He loves visits with his aunties, uncle, cousins, and friends. Our families, friends, and church community are so excited for our plans to adopt again.
You will often find us hosting people around our table for a meal or board game nights. Christmas is a joy-filled time of singing carols, watching movies, and decorating the tree as a family.
Our commitment to you. While we don't yet know who our future child is, he or she is already dearly loved, wanted, and prayed for. We will celebrate his or her unique personality, outlook, and background. If you choose to welcome us into the adoption plan for your child, know we commit to building a healthy, open relationship with you. You will always be a cherished part of our family's story.
With much love and respect,
Zac and Grace
Our Family At a Glance
We live in Seven Hills, in a family-friendly neighborhood just south of Cleveland.
We've been married since September 2015.
Zac works as an engineer and Grace works part-time in marketing.
Our hobbies include playing tennis, hiking, crafting, and spending time with family and friends.
We believe maintaining an open relationship with you can lead to healing, trust, and more love for all involved, especially the child.
For more information about our family, please contact Adoption Link at 1-800-643-3356.