You are here:  Our Waiting Adoptive Families > Meet Pete & Tricia Z.
Meet Pete & Tricia Z.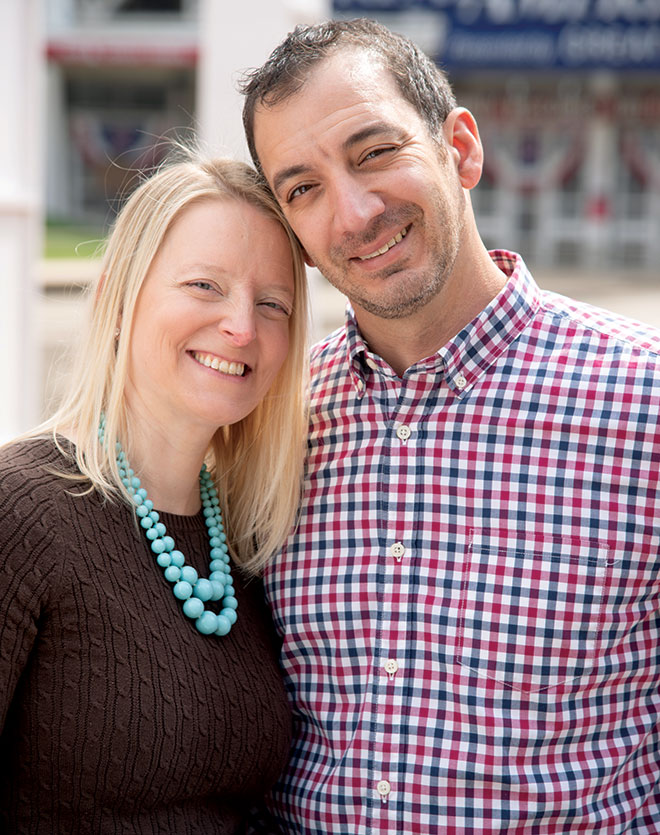 Dear Birthparent,
Hello!
We are Pete and Tricia. Thank you for taking this time to learn a bit about us, We have been together since 2017 and married since 2019. We've wanted to be parents for a long time and are very excited about the opportunity to grow our family through open adoption.
Over the years we have been together we have enjoyed hiking in local state parks together and traveling to new cities. We also like cooking together, working on projects at our house, going to the theater and concerts, unwinding with our favorite television shows, exercising at our local community center, and being active outdoors. Two important parts of our lives are spending time with family and church.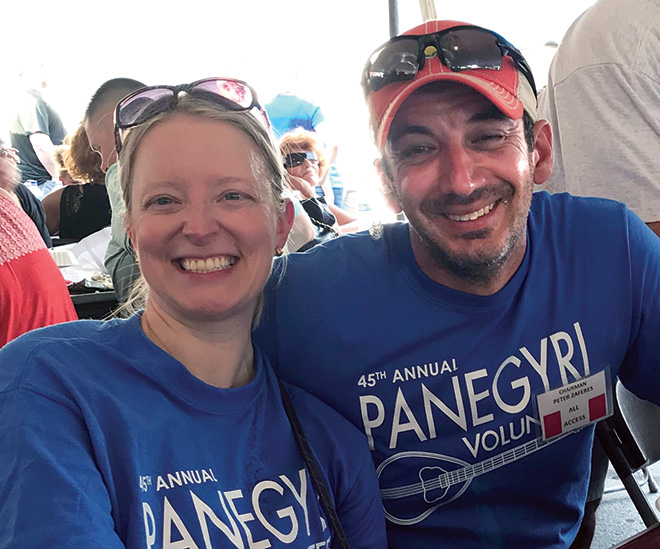 Volunteering together
About Pete. Pete loves to laugh and to make others laugh. He is loyal and dedicated to his family and church community. He loves to surprise others, especially Tricia, with gifts and acts of service. Pete has strong connections to his college friends from UC and continues to talk with them daily despite them being spread out across the US. He enjoys following the local sports teams, especially his alma mater UC bearcats. He is really excited to be a dad!
About Tricia. Tricia has a glass-half-full personality. She looks for the good in everyone she interacts with. She is compassionate and calm under stress, and always up for trying something new. She loves cheering on her alma mater, Xavier, in college basketball and has become a big UC football fan, too. Tricia enjoys filling her life by spending time with family and friends. She thinks being an aunt is the best, and enjoys cheering on her niece and nephew at their sporting events. Tricia cannot wait to be a mom!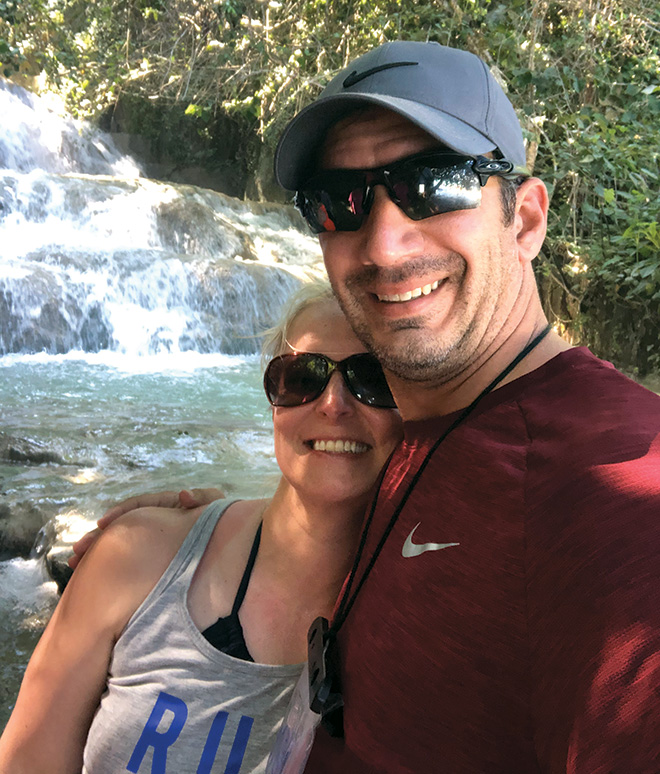 Climbing the falls in Jamaica
Home and Community. We live in Mason, Ohio, a suburb north of Cincinnati. We live on a quiet cul de sac street and have a large fenced in backyard that is perfect for playing outside. We live near parks and recreation areas and belong to our community center which has pools and fun activities year-round for kids and families. We are blessed to live near several of our extended family and friends and often spend time with them on weekends, getting together to watch sporting events or share dinner together.
Our Work. Pete works as an account manager for a commercial landscaping firm, and Tricia works as a psychologist for a group practice. Both of us currently work full time and will be creating a childcare plan that includes daycare and family helping with care as well. We primarily have a standard Monday to Friday work week with evenings and weekends off to spend with family and to enjoy time for hobbies and social activities.
Thank you again. We have great honor and respect for you as you consider the best plan for your child. We want you to know that we will give your child complete and unconditional love!
Many thanks,
Pete & Tricia
Our Family At a Glance
We live in Mason, Ohio.
We've been married since 2019.
We work as an account manager and psychologist.
Our hobbies include cheering on local sports teams, spending time with family, watching our favorite television shows, and traveling.
We believe in God and have a strong Christian faith. We believe in open adoption as being the best choice for supporting birth families and adoptive families.
For more information about our family, please contact Adoption Link at 1-800-643-3356.