You are here:  Our Waiting Adoptive Families > Meet Nathan & Brittany W.
Meet Nathan & Brittany W.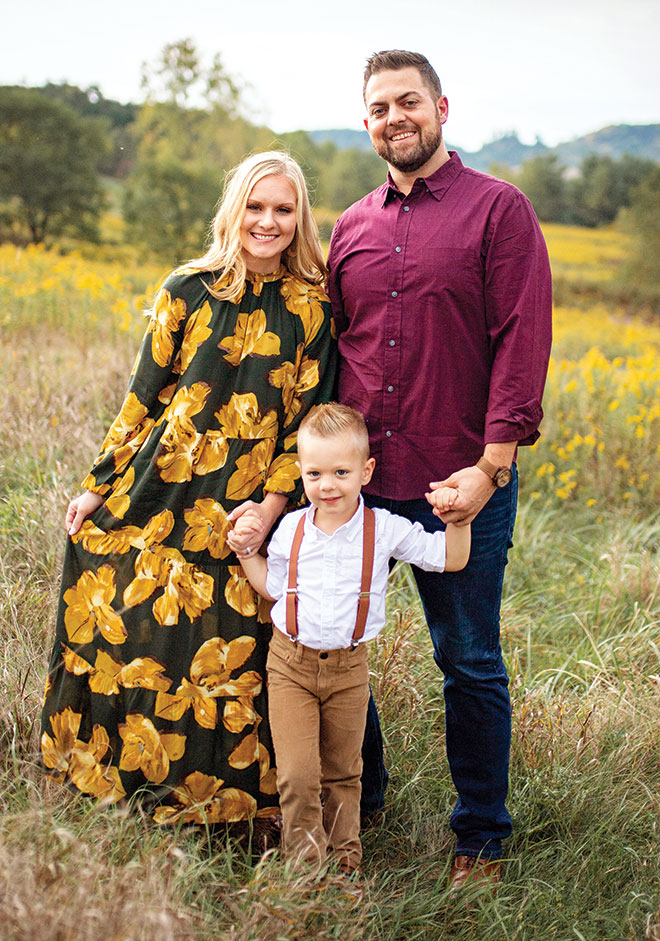 Dear Birth Birthparent,
We so appreciate you taking the time to learn about us. The path that has lead you here may not be what you had pictured, but your ability to undertake such a loving act deserves tremendous admiration and respect.
We are Nathan and Brittany. We met in 2008 and felt a connection right away. Now married since 2012, we've had a great life together, and Nolan's birth in 2016 brought even more joy to our lives.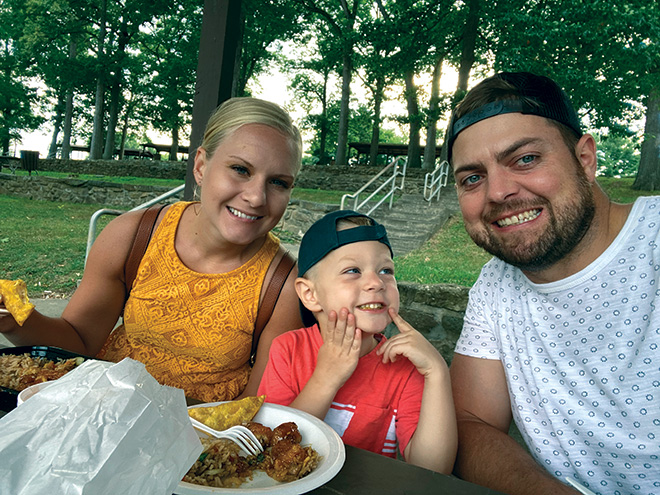 Family dinner in the park
We enjoy many activities — canoeing, hiking, golfing, going to the zoo, having family movie night, hosting friends and family for dinner, playing games, or just relaxing on our deck or around a fire. We take a beach vacation every other year with Brittany's family. Nolan LOVES time with his three cousins.
We support the after-school programs of Aim Right Ministries, and we are very involved with Pure Gift of God, an adoption assistance organization. We attend and are actively involved in a Christian church a few miles from our home.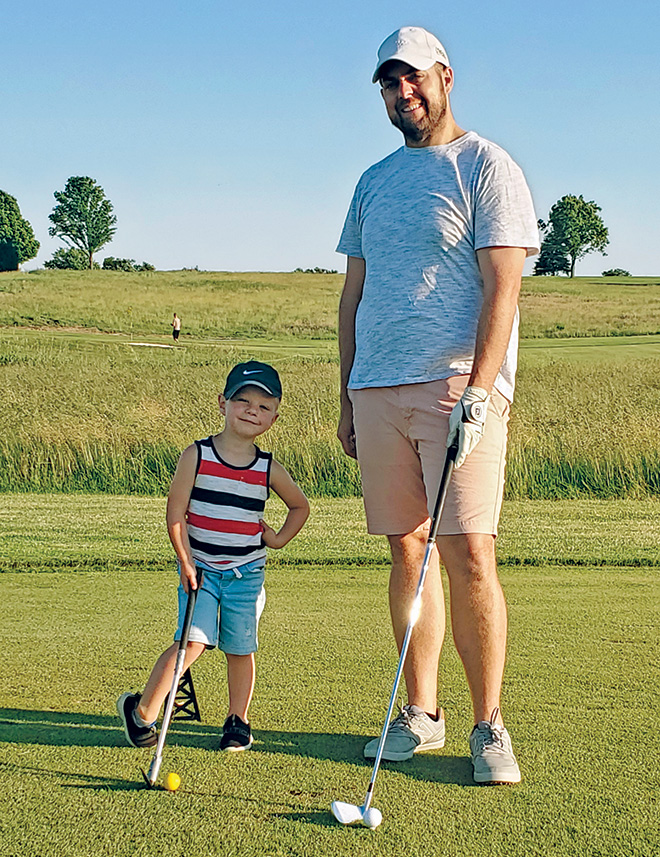 Daddy's favorite golfing buddy
About Nathan I am an outgoing, outspoken extrovert who loves any activity that involves being around people. I love my current job as the Chief Operating Officer on a team of 170 people at an RV manufacturer. For fun, I play golf, softball, and hockey. I am a long-distance runner and plan to participate in a triathlon in 2021.
About Brittany I am a friendly, caring, and organized person with a good sense of humor. I would do anything for my family. I enjoy cooking from scratch, trying new recipes and hosting people in our home. I love taking Nolan to playgrounds, the swimming pool, and on fun outings with his cousins. It's great to see him having fun!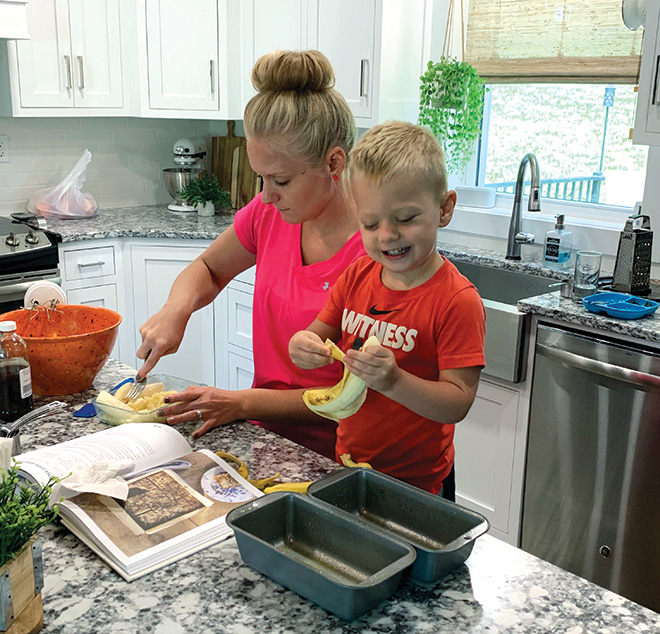 Brittany loves trying new recipes with her little helper.
Our home is in a quiet cul-de-sac in Sugarcreek, a small, quiet, charming town with a great atmosphere. Our neighbors are friendly and we know most of them well. There is a swing set in the backyard, and two playgrounds nearby. A short drive away are: a nature conservatory with hiking trails, fishing, a petting zoo, and a small kid-themed, vintage amusement park.
We promise that, if you choose us, your child will be unconditionally loved and very well cared for. We will give them a fun-filled, happy childhood in a loving, secure, and stable environment. We intend to raise our children to be confident adults who know their purpose in life.
We believe in open adoption because it fosters a sense of belonging, worth, and value in the life of both your child and you as the birthparent. We want to hear your story, welcome you to our lives, and develop our relationship.
We admire the brave and selfless decision you are making and understand the magnitude of it. We feel honored that you are considering us as adoptive parents for your child.
Sincerely yours,
Nathan & Brittany
For more information about our family, please contact Adoption Link at 800-643-3356.
Our Family At a Glance
We live in Sugarcreek, the Little Switzerland of Ohio.
We've been married since July 2012.
Brittany is 31 years old and Nathan is 33.
We work as a part-time tech for an optometrist, and as the Chief Operating Officer of a local RV manufacturer.
Our hobbies include outdoor activities (taking walks, hiking, canoeing, golfing), playing games with friends, and traveling.
We believe Psalm 133:1. How wonderful and pleasant it is for families to live together in harmony.
For more information about our family, please contact Adoption Link at 1-800-643-3356.