You are here:  Our Waiting Adoptive Families > Meet Nate & Victoria E.
Meet Nate & Victoria E.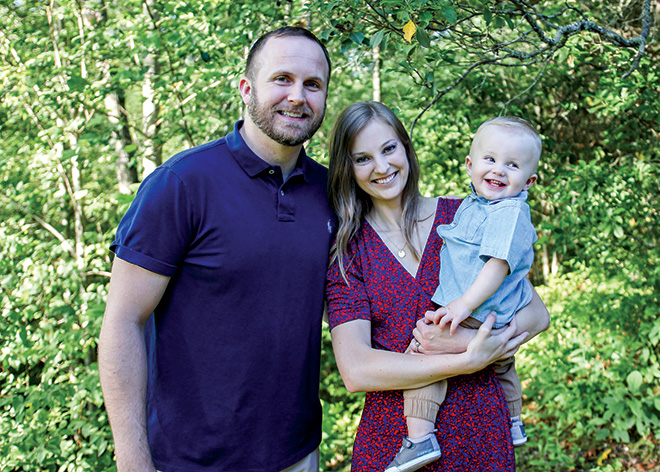 Dear Birth Birthparent,
We can only imagine what it is like for you to be making such difficult decisions right now. We know this is a complicated road, but we pray that good will come out of this, not only for your child, not only for us, but for you. We pray that in the midst of these decisions, you find peace. Know that, if you choose our family, we are ready to welcome and love this child.
Adoption has been on our hearts for a long time, since before we even met. We were just waiting for the right timing, and we believe that time is now! Our son Oakley can't wait to be a big brother and we can't wait to add a special little one to the crew!
We feel so lucky to have transracial adopted nieces and nephews on both sides of our family, two of whom were adopted as infants. They bring so much joy to our family and we are thankful that our adopted child will have a forever built-in community that understands their journey.

On a trip to Tennessee, hiking and hanging out with Victoria's brother and his family.
We are excited about open adoption and getting to know you! Our hope is that you feel loved and included by our family, and also respected as you make decisions that are best for you in various seasons of life. We believe you will always play an important role in your child's life, and we welcome that.
Meet the Family
We have been married for nearly four years. Nate works in marketing for medical devices, and Victoria works as a private practice counselor. We enjoy traveling, visiting family and friends, going on local adventures, and doing our best to live a healthy lifestyle.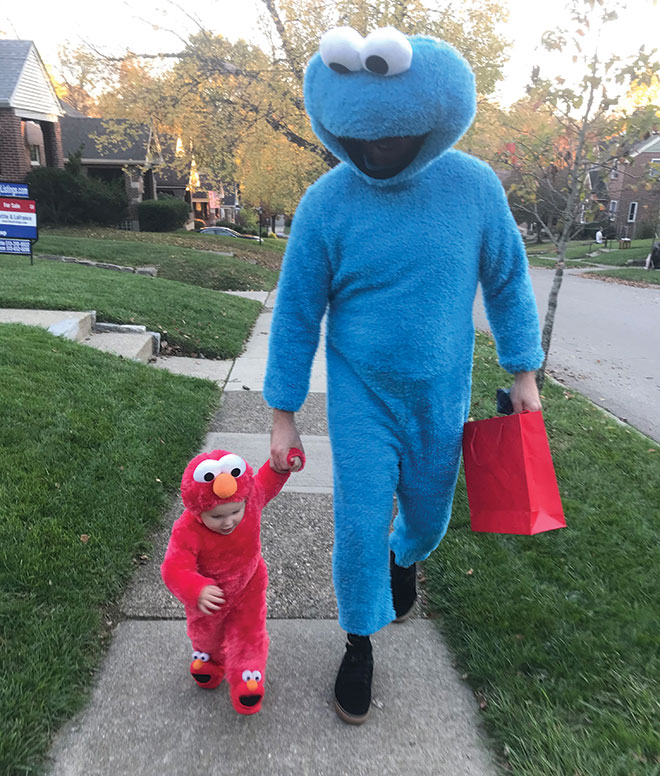 Nate dressed up as Cookie Monster because Oakley was obsessed with Sesame Street!
Nate (by Victoria) Nate is talented, intelligent, and successful. But he will never tell you that because he is so humble and kind! He earned an MBA several years ago and is now working on a combined masters and doctorate degree in healthcare. He is a present and involved father. I know he will give the same love to the next child we welcome to our family.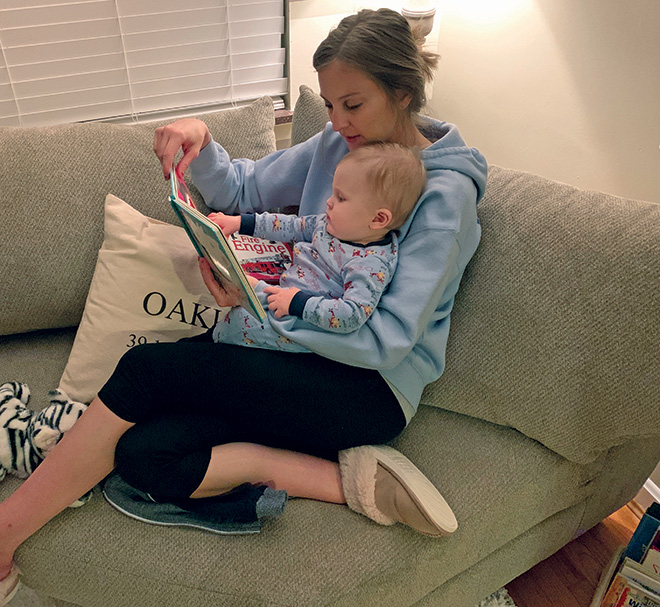 We enjoy reading before bedtime.
Victoria (by Nate) Victoria is the rock of our family. She is insightful, compassionate, wise, hardworking, generous, and loving. Victoria has completed two masters degrees, most recently one in counseling. She has a heart and desire to help people while also focusing on being a wife and mother. Victoria is a great mom already, and I know she is excited to welcome a new child into our family.
Oakley turns two in March 2021. He is full of energy, very outgoing and social, and already has a great sense of humor. He is sweet and gentle to other children. We know he will make a great big brother.
Our faith is an important part of our lives. We hope to pass on to our children the beautiful aspects of our faith – a relationship with Christ, a loving com- munity, forgiveness, compassion, hope, and a purpose greater than ourselves.
A typical evening in our lives consists of dinner, a family walk in our neighborhood or a visit to the park. Then it's bath time and bedtime stories. After Oakley goes to bed, Nate and Victoria catch up or watch a show together.
On weekends, we enjoy slow Saturday mornings. Nate and Victoria make coffee and sit in the living room in our pajamas while Oakley plays. Nate usually makes breakfast. On Sundays, we either go to church, listen to a podcast of a service, or spend time relaxing.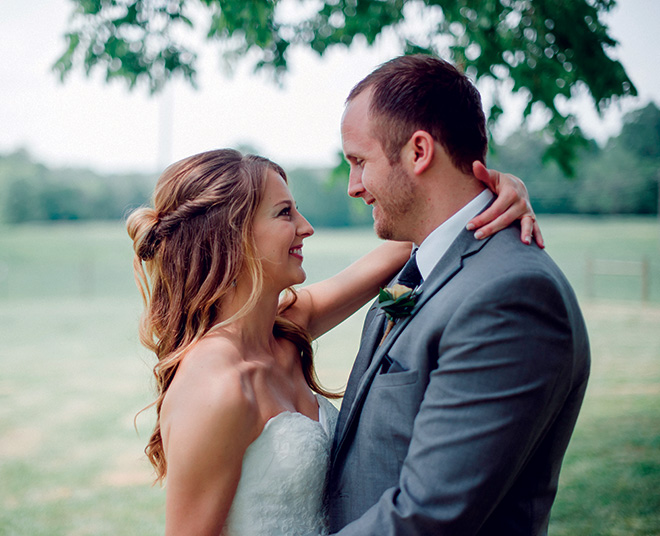 We had the most beautiful wedding day in April 2017.
Thank you so much for taking time to get to know our little family. We hope you find exactly what you're looking for. And if you think that could be us, we would absolutely love to learn more about you and your life!
With love and great respect,
Nate and Victoria
For more information about our family, please contact Adoption Link at 800-643-3356.
Our Family At a Glance
We live in the Cincinnati, Ohio area.
We've been married since April 2017.
We work as a senior marketing manager and private practice counselor.
Our hobbies include traveling, spending time with family and friends, making the perfect cup of coffee, doing our best to live a healthy lifestyle, and reading, learning, and growing.
We believe in open adoption. We believe in honoring you, and the things you hold dear in your family, culture, and race. We believe you will hold a place of importance in your child's life and our lives. We believe in Jesus Christ, and that, in a chaotic world, these things still matter – a relationship with Christ, a loving community, compassion, hope, and a purpose greater than ourselves.
For more information about our family, please contact Adoption Link at 1-800-643-3356.