You are here:  Our Waiting Adoptive Families > Meet Mike & Laura H.
Meet Mike & Laura H.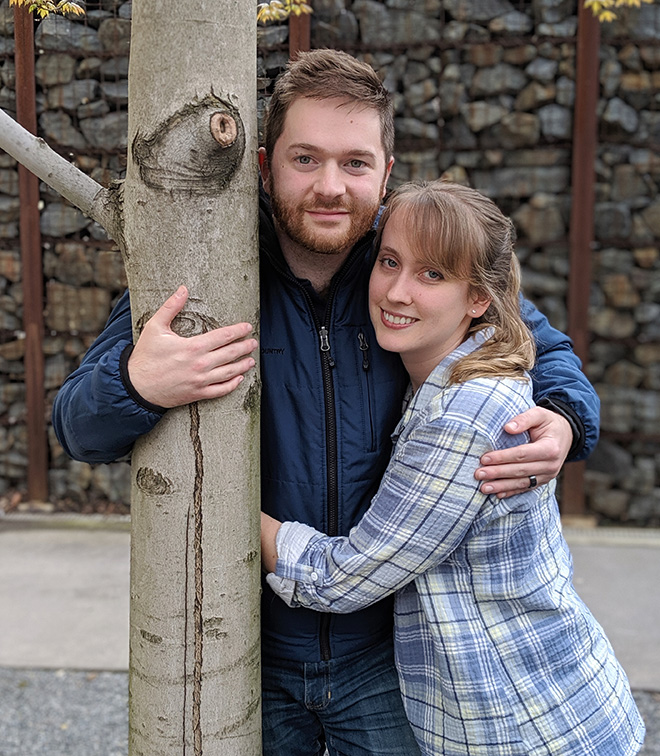 Dear Birthparent,
We are Mike and Laura! We are a young, fun-loving couple eager to meet you and be considered as adoptive parents for your child! You are very brave and we respect you for your selfless decision of adoption. We have been looking forward to becoming parents and have prepared for that journey for many years. We are praying for you and this baby and we would love the chance to walk alongside you in this journey, even after your child is born.
We have always wanted to adopt. Four years of infertility led us to this adventure sooner than we had intended, but it didn't take us long to go from "thinking" about it to being "all-in"! We have a cozy woodland-themed nursery filled to the brim with all of the baby bear necessities. We dream of reading to our little one in there or seeing them cuddling with their favorite stuffed animal.
Our story: We met in 2009 at Kent State University, where we both graduated. We were friends for four years and dated for two years before Mike proposed. We got married on February 27, 2016, and we spent our favorite day surrounded by 300 of our close friends and family members. We have built a strong foundation of love in our marriage and are ready to share this love as we grow our family. We live in a four-bedroom home in a beautiful neighborhood, with a park right in our backyard. If you were to walk into our home, we are confident that you would feel comfortable quickly with Mike's warm conversations and Laura's home cooked treats.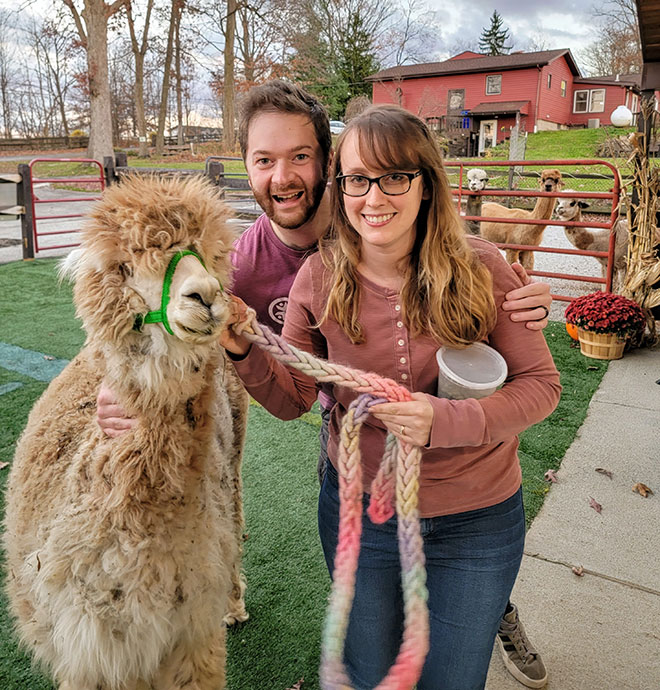 With our pet alpaca, Hadley!
Our life now: Laura is a Special Education teacher with her Master's Degree and 8 years of experience with grades K-11. Mike holds his Bachelor's Degree in Interpersonal Communication and works for PNC Bank as an analyst. We both work from home and plan to continue working after becoming parents, while managing childcare at home with the help of family. We have two fluffy cats named Kato and Ruby. They are both rescue cats and are very much loved! Laura recently became an owner of an alpaca named Hadley and enjoys spending time on a farm with her and the other animals. We can't wait to share our love for animals with our future child. We are a busy family but we fill our time with each other or family and friends. We have gone on many trips together throughout Ohio, the States, and abroad. Hospitality is a big part of our lives – we regularly host gatherings of friends and family and envision our house as always open to our child's friends.
Our community: We attend a non-denominational church and currently serve as leaders and volunteer in our church's special needs ministry. We value fellowship with our friends there and have a strong support system. We will raise our child to know that God's love for them is unconditional and that He offers grace to anyone, no matter what. We will teach them how to discover these truths on their own and help them to make their own personal decision that following Christ is worth it.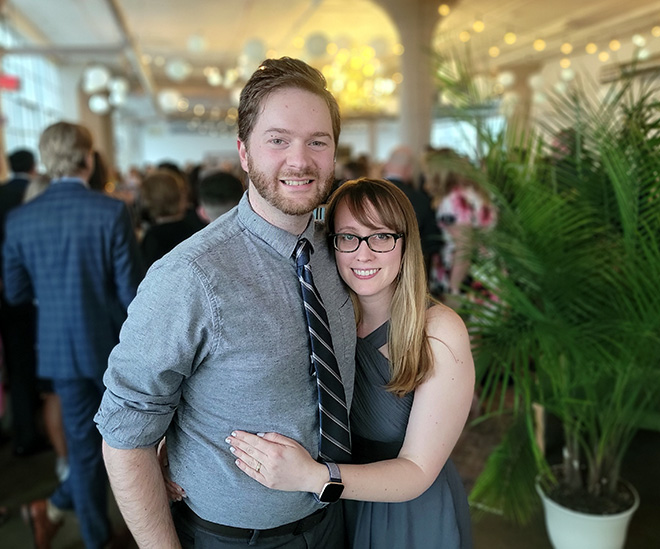 Enjoying a family wedding.

Our loved ones: Our whole family is ready to welcome the newest member through adoption. Both sides live within 30 minutes of us and we visit frequently. Holidays are shared with both families and full of fun traditions, including authentic Italian meals and southern comfort favorites.
If you choose us, we vow to love this baby unconditionally, encourage their hopes and dreams, and provide for them in a safe and stable home. Thank you for the time you have taken to get a snapshot of our family.
With love and respect,
Mike & Laura
About Laura, From Mike: Laura has a warm soul. She can be very versatile with her creativity by finding new amazing ways to support individuals with disabilities and at the same time find new southern comfort food recipes. She loves holiday seasons. From finding the best pumpkin spice latte to decorating the house with all things Christmas. She continues to be an advocate to those who need one and would be an incredible mother!
About Mike, By Laura: Mike is compassionate and others-focused. He is respected by many and loves the Lord. He knows how to enjoy life and knows everything about Marvel's Avengers! He plans a weekly date night, takes care of things around the house, and loves having fun! Mike has a big heart for kids and will be a wonderful dad (dad jokes & all!).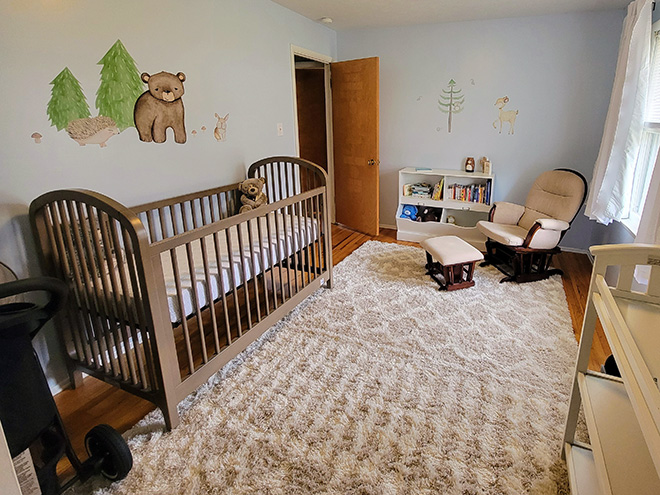 We have a nursery ready to bring our little one home to.
Our Family At a Glance
We live in a four-bedroom home with a park in our backyard, nestled in a close-knit neighborhood in Kent, Ohio.
Mike works for a bank and Laura is a Special Education teacher.
Our hobbies include quality time with others, cooking, enjoying a new restaurant or movie, photography, and volunteering together.
We have been married since February of 2016.
We believe that God is weaving together a beautiful story in our lives by growing our family through open adoption.
For more information about our family, please contact Adoption Link at 1-800-643-3356.