You are here:  Our Waiting Adoptive Families > Meet Jimmy B. and Nick P.
Meet Jimmy B. and Nick P.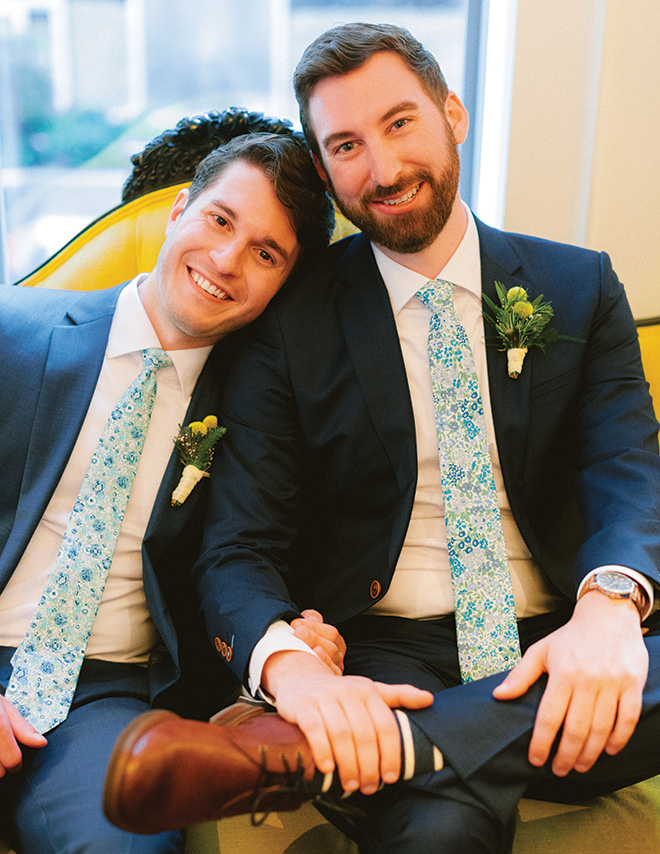 Dear Birth Parents,
Thank you so much for taking this time to learn a little about us! Words cannot express our gratitude for your selfless decision to help make a family like ours whole through adoption.
We are Jimmy and Nick, a married same-sex couple living in Hyde Park – a beautiful neighborhood in Cincinnati, Ohio. It is extremely important to us to raise a family together, and we have always felt adoption would be a good fit for us. We intentionally waited for the right time to enter this process so that we could commit to giving our child time, energy, and all the love he or she deserves to lead a happy and fulfilled life.
Jimmy is a pediatrician and loves spending his free time outdoors and exploring our new city by foot. He is an avid Peloton rider, and enjoys doing rides virtually with his mom, with whom he is very close. He has taken up cooking, and has found his specialty: Thai and Cantonese food. Most of all, Jimmy loves spending time with Nick, playing board games, going to the movies, and baking.
Nick works remotely as an attorney, representing clients facing employment discrimination. When he's not in virtual court, he stays active and finds ways to express his creativity. Nick loves exploring the beautiful parks and biking trails in our new neighborhood and also enjoys working with his hands – both by making art through linocut printmaking and by gardening in our new home.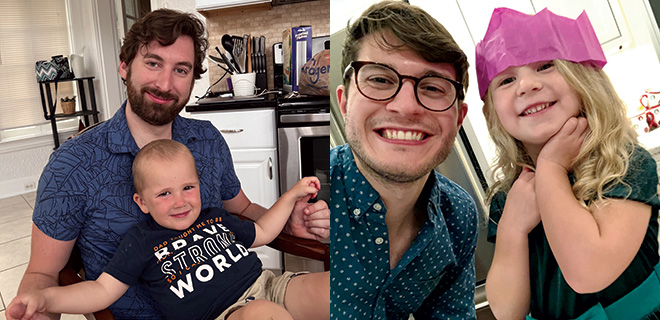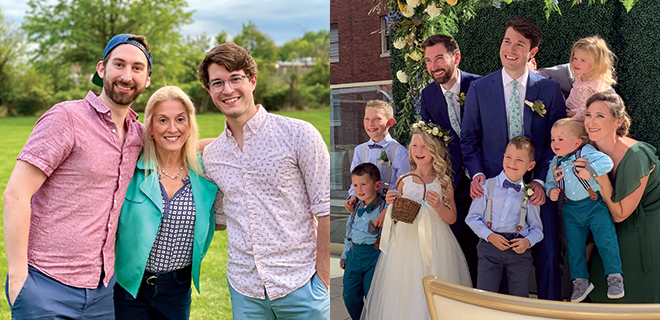 We love our families. We have seven amazing nieces and nephews and a large support system of aunts, uncles, and our parents, all of whom are thrilled at the prospect of a new child entering our family.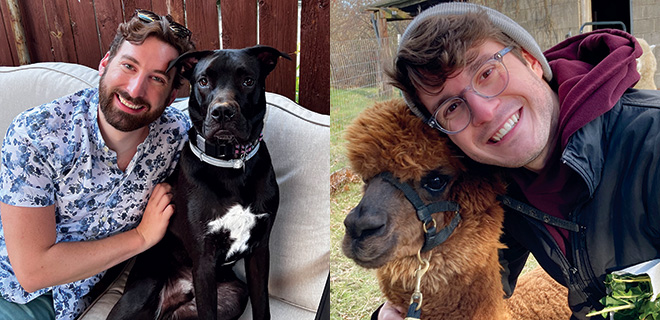 We are animal lovers.
We promise to provide your child with a safe home full of fun, laughter, love, adventure, and compassion. We promise to raise your child to be an empathetic and caring person, and to nurture them to become the best person they can be. We promise to be the best parents we can be and to love your child as our own.
We can't wait to get to meet you!
Jimmy & Nick
About Jimmy and Nick
by Max, our oldest nephew, age 10
I think that Nick and Jimmy would be great parents because of my own experience with them. I know that they are responsible with me and my two other siblings. They know how to handle different situations and how to deal with younger kids, like getting them to listen and helping them grow to be a better person. And for older kids, from my own personal experience, I can tell you a lot! For example, Nick and I like to play games together, like chess. And Jimmy and I like to help each other progress in video games we play together.
They both would make great parents. When they come to New Jersey, they always make sure to come and spend as much time as possible with the kids and teach us how to do new things.
They both make amazing uncles around me and my cousins, and I can only imagine how good they would be with their own child.
Our Family At a Glance
We own a home in Cincinnati, Ohio, in Hyde Park. We've been married since September 2021. We work in Pediatric Hospital Medicine and Employment Law. Our hobbies include board games, reading, cooking, baking, movies, exercising, and exploring our new city. We believe adoption is many things: generous, selfless, brave, and loving. We believe open adoption is the best option for everyone involved, first and foremost the child.
For more information about our family, please contact Adoption Link at 1-800-643-3356.