You are here:  Our Waiting Adoptive Families > Meet David & Beth R.
Meet David & Beth R.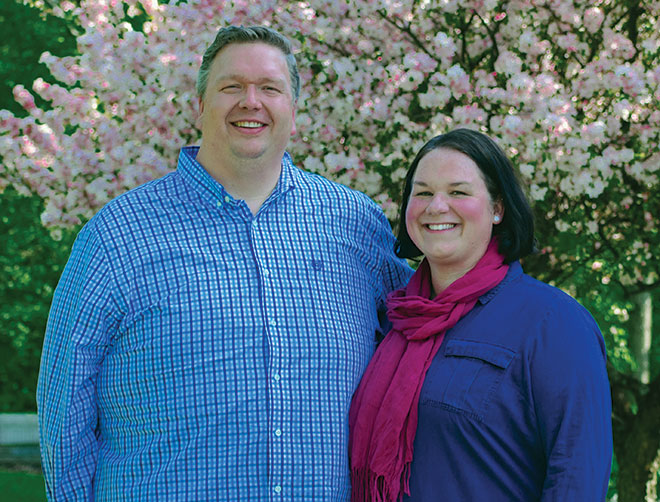 Dear Birth Parent(s),
Hello. We are David and Beth. We've been a couple for over ten years and have been married since 2014. We moved into our "forever home" in 2018. We value relationships with family, and our religion and faith are very important to us. We love spending time with family, friends, and our dog, Patty. Our love has grown over the years and we cannot wait to share our love with a child.
About David, written by Beth. David truly is the kindest and most thoughtful person I have ever known. He is incredibly talented, playing the piano and singing. Every year for my birthday, he learns a new song to play for me, with personalized lyrics. I cannot wait to see him as a father; I know that he is going to be amazing. He has so much love to give.
David grew up on a farm in West Central Ohio with five siblings. He is a social worker who works as the Legal Assurance Administrator at a State Psychiatric Hospital where he and I met. He truly loves his job and the opportunity to help others.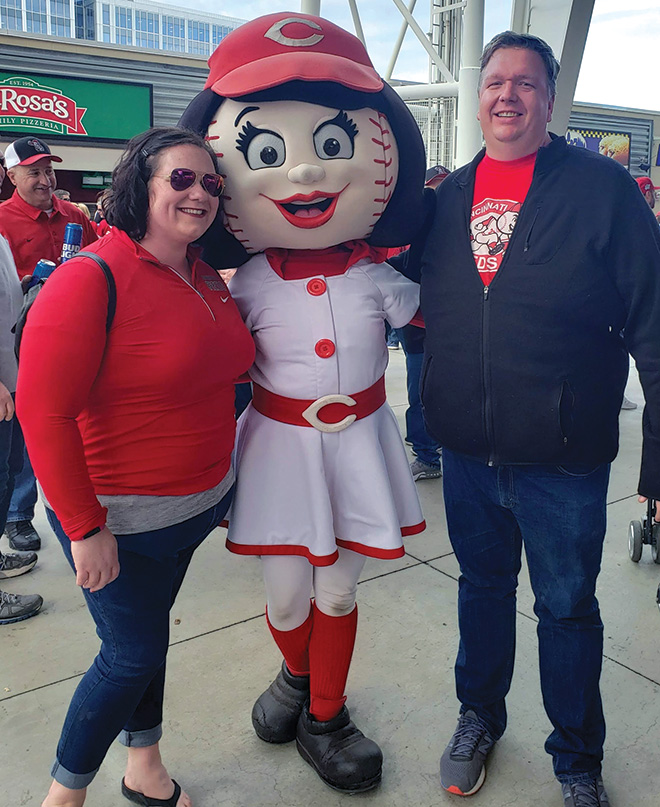 At the ballpark with Rosie Red
About Beth, written by David. I knew right when I met her — by her smile and her laugh — that Beth was special. And I was right. Beth is compassionate, caring, and intelligent. She is also one of the best physicians I have ever worked with. She will be a fantastic Mom.
Beth grew up in Cincinnati with two sisters and one brother. She works from home as a psychiatrist, seeing patients via telehealth appointments. She works with Veterans and loves this population. Working from home is a such a blessing for its flexible, family-oriented schedule.
Beth enjoys doing crafts, gardening, theme parties, and cooking.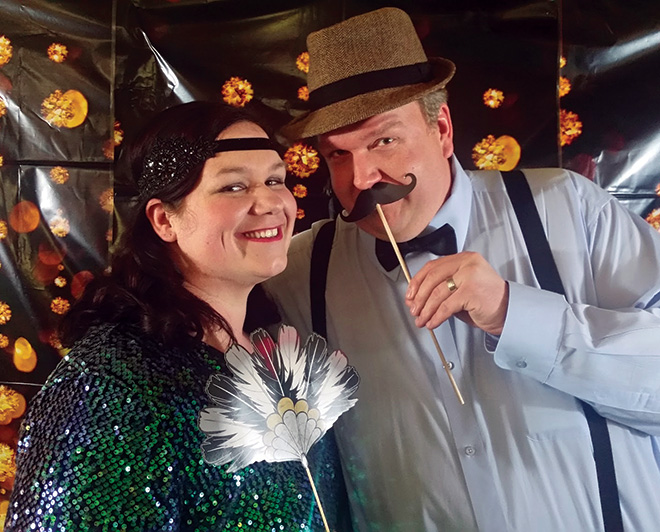 Dressed up for a fundraiser
Our Home. We're in love with our forever home in a suburb of Cincinnati. We have incredible neighbors and there are plenty of families with young children. We love hosting parties and decorating for the holidays. We have a yard that is great for playing and a basketball hoop. The house is beautiful in the spring time with all the flowers blooming.
Life Experiences. We have been very blessed with a great life that includes travel, the arts, and spending time outdoors. We enjoy going to concerts, plays and musicals, and other cultural events. We love spending time on David's family farm. We enjoy going to the Zoo and to Reds games. We love traveling, and have been to Thailand, the Dominican Republic, and the Bahamas. We cannot wait to travel as a family.
Thank You! We promise to devote ourselves to giving your child a life filled with love and joy. You will always be an important part of his or her life, as we plan on raising our child with an understanding and appreciation of you. We are supportive of open adoption and look forward to working together to create a plan that will honor and respect the level of openness you choose for you, your family, and your child. Thank you again for considering us.
With love and respect,
David and Beth
Our Family At a Glance
We live in Cincinnati, Ohio. We've been married since 2014. David works as a Social Worker and Beth works as a Psychiatrist. Our hobbies include traveling and going to Red's games, concerts, and movies. We believe that open adoption can benefit everyone involved and want to work together with you.
For more information about our family, please contact Adoption Link at 1-800-643-3356.