You are here: Happy Families
Happy Families
Adoption Link often hears from its adoptive parents, sharing the joys of parenting their new child. From time to time, we'd like to share that joy with you.
There Could Not Have Been a Better Match for Our Family
We never expected to be matched with preemie twins when we started the adoption process, but now we know that there could not have been a better match for our family. Their time in the NICU went by quickly and we have cherished every moment of having them home!! Our older boys are completely in love with the babies and so are we. Thank you Adoption Link!
– Jason and Judy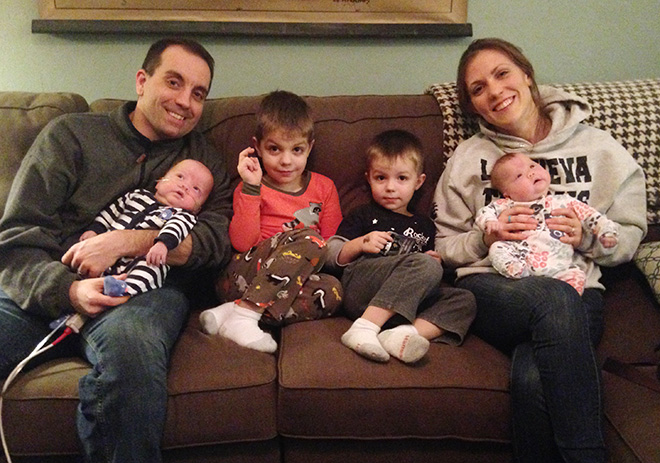 Out for Ice Cream
The smiles tell it all, as this happy family stopped by the Adoption Link offices for a photo after enjoying a summer ice cream treat at Youngs Dairy.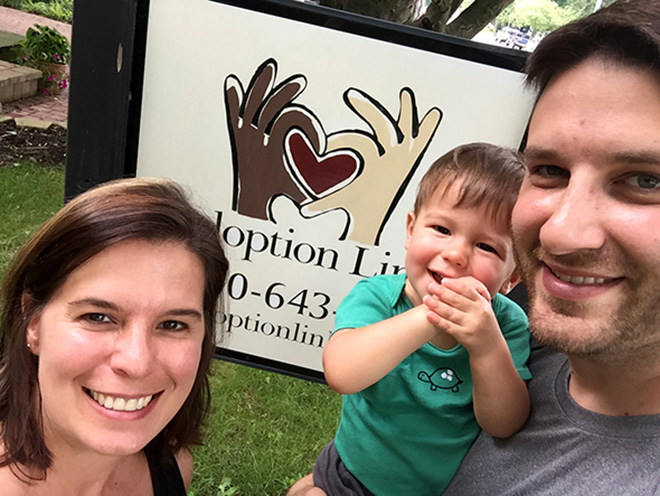 A Joy Every Day
Our hearts are filled with joy to hold our son each day! God bless you!"
– Julie and Robert
Even Happier Than We Expected
"We are truly happier than we ever thought possible."
– Brian, Kiley and Faith
Open Adoption Has Given Us a Great Extended Family
"All of the fears I had going in to the process have completely dissolved and our open adoption has allowed us an extended family that simply provides more love for our son. He is now one-and-a-half years old and we are so proud to share his accomplishments with his birthparents and enjoyed the birthday cake his birthmom made for his first birthday!"
– Katherine and Mike
A Perfect Family
"Our son and daughter are the light of our lives and we are overjoyed, cherishing every single minute of every single day with our perfect children and our perfect family."
– Angel and Samo
Can't Imagine Life without Her
"We are so thankful to have our precious girl and can't imagine life without her."
– Chris, Lindsay and Ellie