You are here:  Our Waiting Adoptive Families > Meet Nick & Ashley F.
Meet Nick & Ashley F.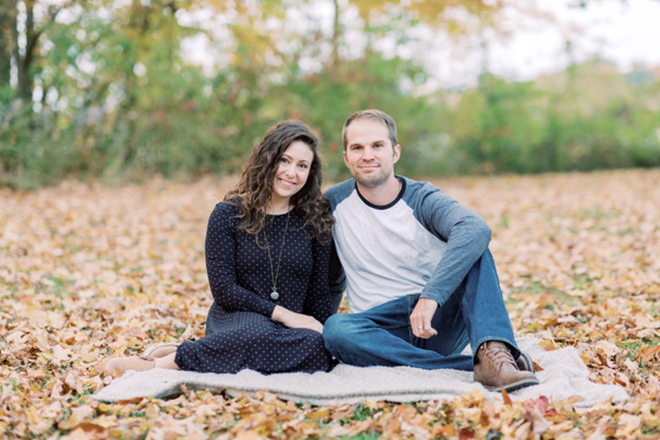 Dear Birthparent,
Hello! We're truly so glad you're reading this, and want to thank you for considering us! We don't know what your journey looks like, or if it will touch ours beyond this, but we want you to know that we've thought of you often, and wish you peace and clarity as you make these big decisions for your little one. Hopefully you're able to feel how much love we have for our future child, adoption and the family that will be connected to ours through it.
Life in general: We're a pretty laid back couple who find humor in everyday moments and joy in the simple things. We have two cats, Morris & Ruby, and a weenie dog named Max. We love snuggling our critters and taking Max for hikes. You can often find us laughing with family, having good conversations in the car, or going for Bob Evans breakfast after church on Sundays.

A bit about Nick: Nick's family all live locally. He has a Mom and Stepdad, a set of amazing grandparents, and an older brother. We love being Auntie & Uncle to his brother's kiddos! Nick works as a Line Maintenance Technician for a cable company here in Mansfield. In his spare time, he likes making Ashley laugh, working out, golfing, playing video games and watching YouTube.
A bit about Ashley: Ashley's Mom and Stepdad live up by Lake Erie, just over an hour away, but the rest of her family lives locally. She has a set of pretty rad grandparents, a Dad & Stepmom, and a little sister Ely who's 12. Her sister was adopted as a newborn, and it's really brought adoption close to our hearts. She comes to stay with us all the time, and we couldn't love her more. Ashley has a Bachelor's Degree in English, and works for a local hospital, but after adopting she plans to reduce her work schedule to care for our kiddo. She likes reading, digital design & creative projects, baking, and watching historical dramas on TV.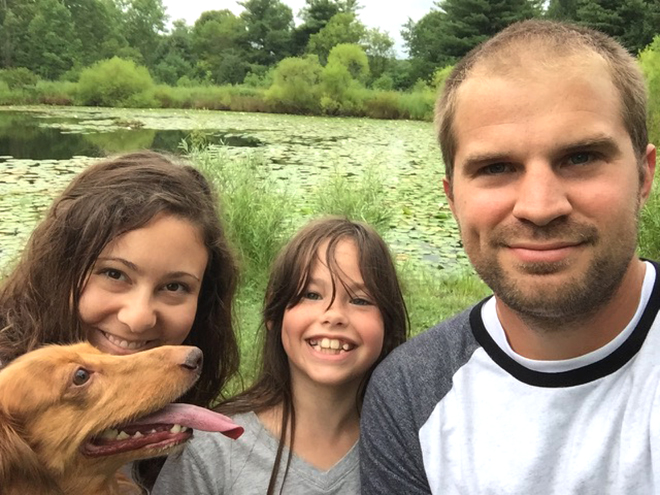 Hiking with Max and Ashley's little sister Ely
Why we want to adopt: After we were married in 2012, we tried to start a family, but found ourselves struggling with infertility. There were some dark days and lots of treatments, but it grew us in ways that nothing else would have. With each failed attempt, we began to feel a tug on our hearts that maybe a child of our own wasn't happening for a reason, and that God had other plans for us. Now we're ready for this next, new chapter. We can't wait to meet the little one that was meant to be a part of our lives!
Our commitment: The child who joins our family will be loved unconditionally, with all the love that we have all waited so long to give. This child will be surrounded by support. Guided through life. Taught to walk in love. We will never stop teaching, learning, being present and having the important conversations. We hope the end result will be a kind and capable adult who grows to be a force for good in the world. We also promise to honor the special place our child's biological family holds. We believe that open adoption is the healthiest for everyone involved, and hope to keep a connection with our child's birth family.
With gratitude,
Nick and Ashley
Our Family At a Glance
We live in Mansfield, Ohio (halfway between Cleveland & Columbus)
We've been married since 2012
We work in telecommunications and healthcare
Our hobbies include hiking, snuggling with our animals and spending time with family
We believe in loving God and loving others, and that open adoption is an extension of that love
For more information about our family, please contact Adoption Link at 1-800-643-3356.