You are here:  Our Waiting Adoptive Families > Meet Maria & Mitchel P.
Meet Maria & Mitchel P.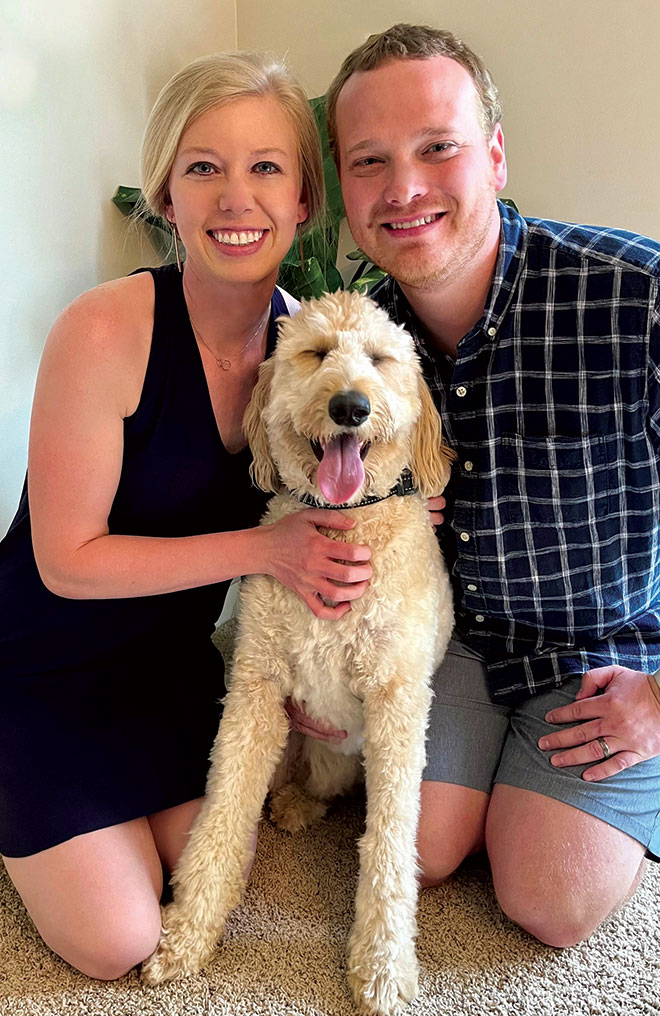 Dear Birthparents,
Hi. We are Maria and Mitchel, and we are honored you are taking this time to learn a bit about us. Thank you for considering us as your child's adoptive parents.
About Mitchel, through Maria's eyes. People are drawn to Mitchel. He's kind-hearted, patient, laid-back, hardworking, and adventurous. He's able to strike up a conversation with anyone, child or adult! Our nieces and nephews adore him. Mitchel is a big sports fanatic, and especially loves football! He also enjoys gardening and home brewing. I've known him just about our entire lives, and these traits have never wavered. Mitchel is and always will be the best teammate I've ever had. I have no doubt he will make the most wonderful dad!
About Maria, through Mitchel's eyes. Maria means everything to me. She is thoughtful, caring, driven, a bit goofy and, overall, the rock of our household. It always amazes me the joy she shares when coming home from work after improving a child's speech or completing a fun activity with the children. In her free time, Maria likes to watch TV shows, run, spend time with our pup, Zoe, hang out with friends and write her interactive children's book. Though not a mom yet, the kindness and care that she provides to our nieces and nephews is a perfect example of how Maria will be as a mother, and it makes me smile.

We enjoy hiking.
Home Sweet Home. We live in a small community in a great school district packed with activities for kids We have six parks, a baseball complex, public basketball courts, public pickleball courts, public library, one swimming pool, local splash pad and of course, McDonald's.
We moved into our home for its huge backyard and patio. Our neighbors are great: respectful, welcoming, and active. Religion is also an important part of our lives and community. We are both Catholic, and we plan on raising our child Catholic.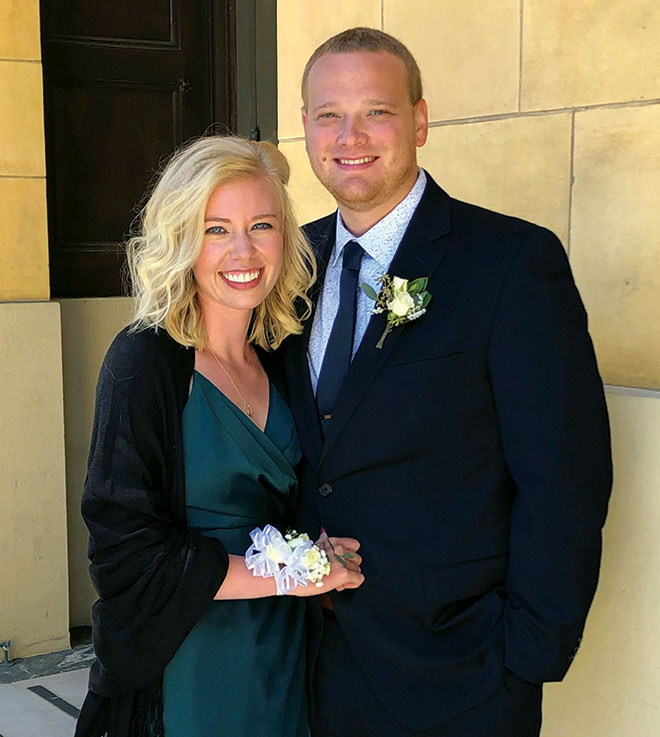 At a family wedding
Our Hobbies
Traveling: We take yearly vacations by ourselves and with each of our families.
Sporting Events: We are training for our first half marathon. We are fans of Ohio State, Cincinnati Reds, and Cincinnati Bengals!
Concerts: We enjoy attending concerts. Country music and the oldies are our favorites!
But above all these things, we simply just like to be outside doing activities with the people we love! These include walking, running, swimming, boat rides, biking, kayaking, campfires, or hanging out on the patio. We are excited to discover the interests of our child. In our families, we have a farmer, teachers, nurses, mechanical engineers, IT computer engineers, speech and language pathologists, accountants, and a lawyer. They are willing to help foster whatever dreams their niece and nephew may have!
Thank You! We would very much look forward to celebrating an open adoption. Know that our sweet child would always receive two kisses at night: one from you and one from us. You have an incredibly difficult decision to make, and we pray that you find peace in your decision.
Love,
Maria & Mitchel
Our Family At a Glance
We live in a small rural community, Minster, Ohio.
We've been married since 2017, but we have been together since 2010.
We work as a mechanical engineer and pediatric speech and language pathologist.
Our hobbies include kayaking, biking, home renovation projects, and watching sports.
We believe adoption is our way to create the most beautiful life we never saw coming with some of the strongest people we will ever meet…our child's birthparents!
For more information about our family, please contact Adoption Link at 1-800-643-3356.