You are here:  Our Waiting Adoptive Families > Meet Maddie C. & Victor A.
Meet Maddie C. & Victor A.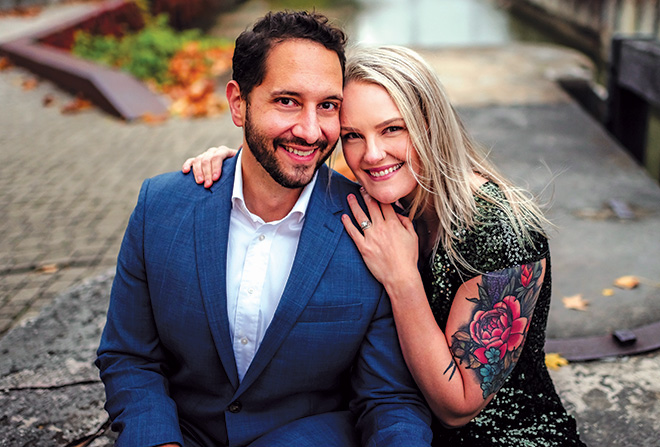 Dear Birthparent,
Thank you for considering our family for the adoption of your child. We are excited to be at this stage in our lives and would love to share our journey as parents with you.
We are Maddie and Victor, and we have been married almost five years. Maddie is a mental health counselor and a counseling professor at the University of Toledo. She has spent a lot of time working as a counselor and case manager with children and families. Victor is a technical program manager for Oracle and works from home managing large IT projects. We share our home with two rescued dogs and four rescued cats. While there are a variety of paths that couples choose when starting a family, for us adoption was always our first choice. We have wanted to adopt for many years and are excited that we are now ready expand our family.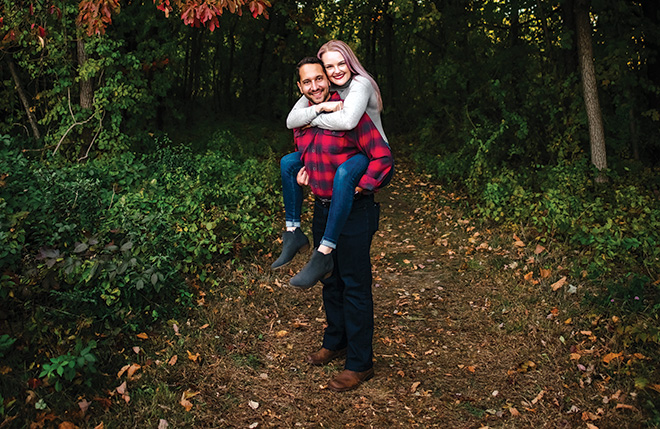 We love being together doing a variety of things, including spending time outdoors.
Our hope is to bring a child into our lives to share experiences and ensure they have a happy, healthy, and successful life. We value shared experiences, like cooking, spending time together doing creative activities, and enjoying nature. We envision going to pumpkin patches, hiking at our local parks, riding bikes, sharing in special seasonal traditions (like holiday baking and summer vacations to the mountains and beach), and traveling. We are most excited to empower our child to be the most successful person they can be. We aim to raise a confident, caring, and educated young person.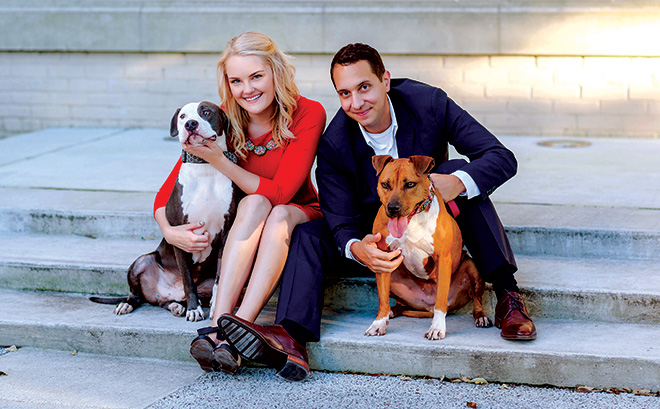 With our dogs, Ellie and Moses
We both highly value education – Victor has his master's degree and Maddie has her PhD. We want to ensure our child has access to high quality education across their life so can they fulfill their dreams of becoming whoever they feel called to be. We want to allow our child to engage in self-expression, creativity, and athletics so they can increase their confidence and self-awareness. Both of us enjoy creating art, music, and participating in athletics (Maddie is even a CrossFit coach!) and would love to share those experiences with our child. We'd like to help them find an instrument they love to play and give them athletic experiences (like gymnastics, soccer, running, or any activity they love!) in their early years, to help them build confidence and start on the path to lifelong healthy, active lifestyle.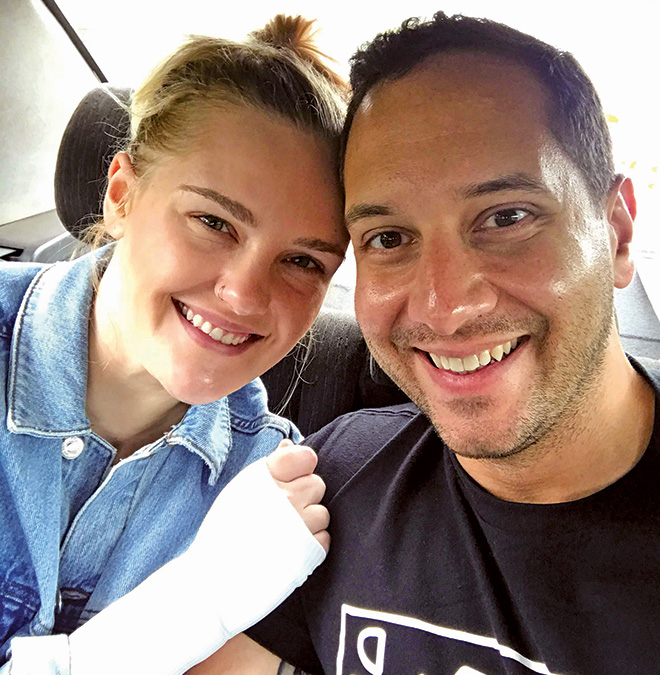 We look forward to taking our child traveling around the world. Here, we are visiting Africa.
Thank you for taking this time. We look forward to working with you to establish healthy and lasting relationships!
With appreciation,
Maddie & Victor
Our Family At a Glance
We live in historic Perrysburg, Ohio, near Toledo.
We've been married since June 2016.
Maddie works as a professor and mental health counselor and Victor is in technology program management.
Our hobbies include working out, spending time outside hiking, snowshoeing, or skiing, riding bikes, cooking and baking, spending time with our family, friends, and pets, and traveling.
We believe that open adoption is in the best interest of everyone involved, especially the child.
For more information about our family, please contact Adoption Link at 1-800-643-3356.