You are here:  Our Waiting Adoptive Families > Meet Dylan & Addison S.
Meet Dylan & Addison S.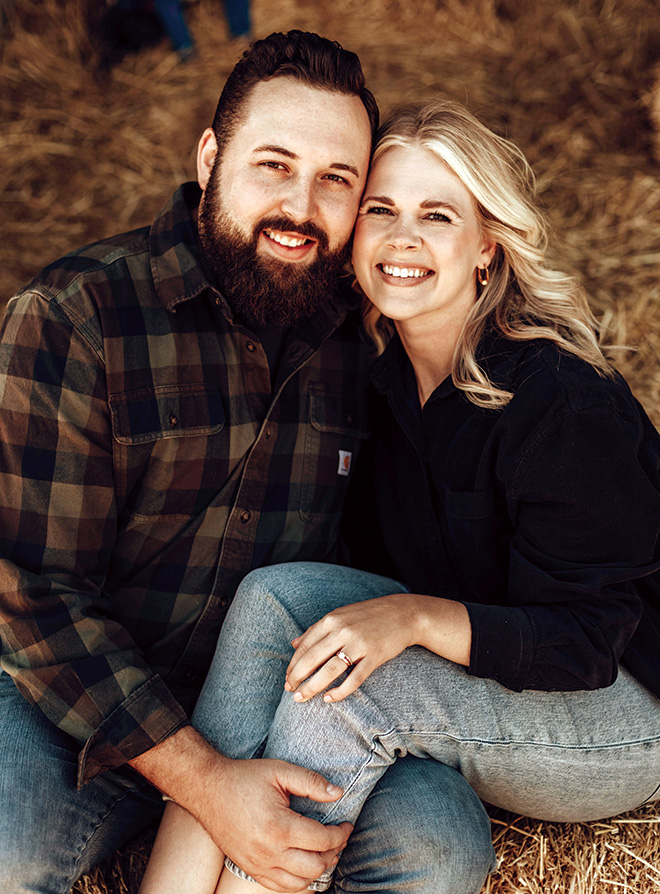 Hello!
We are grateful you are taking this time to learn a bit about us. We met in 2016 while attending Wright State University, and quickly discovered that we were meant to be together. In 2019, we married, excited to start our journey.
We talked about adoption from the beginning, even before we experienced difficulties trying to conceive. We feel adoption is what we are called to do and continue to be strong and trust God's plan for us. We've always known in our hearts we would be parents someday — we have so much love to give. Adoption to us is our Plan A. We prayed to God for an answer, and miraculously multiple doors opened. We are abundantly blessed to have this opportunity.
We were both raised with good family morals and will continue that tradition. We imagine a child to challenge us and make us better. Because we are strong-willed, we will do whatever it takes to understand you and be the best parents we can be to this child.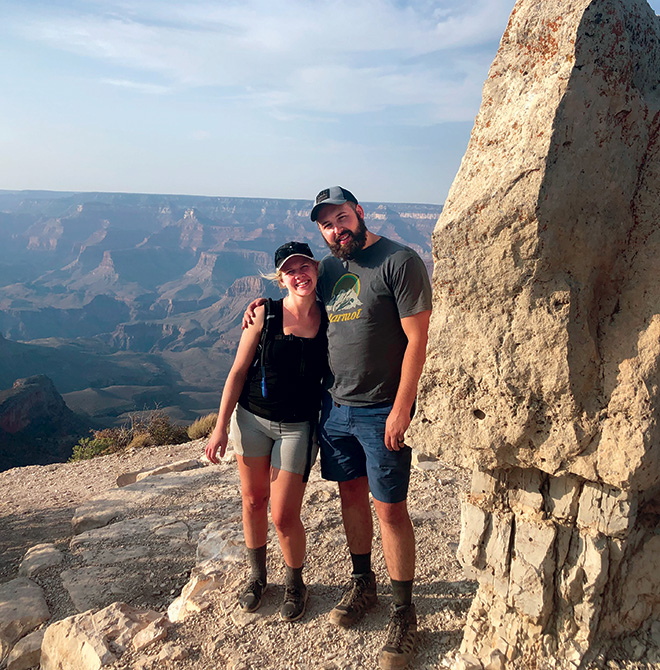 Exploring the Grand Canyon, 2020
A bit about Dylan Dylan is a contract specialist at WPAFB. He works on the procurement of the F-16 fighter jet and thoroughly enjoys his work. Dylan is a very supportive husband. His love for Addison often is shown through bringing her flowers, writing little notes, and/or making sure she has her favorite snack.
A bit about Addison Addison is a project manager and a nurse practitioner for a substance use disorder treatment facility called OneFifteen. She is an amazing homemaker and always makes sure everyone in the house is on schedule. Her love for Dylan often is shown through acts of service, bringing Dylan his favorite drink, and/or organizing a fun date night.
We have a great home and family. In 2022, we bought our beautiful bi-level home, located in Washington Township, Ohio. We love to decorate it in mid-century modern decor, working on DIY projects together. Living with us are our three pups, Peach, Huck, and Larry. It's great to spend Saturday mornings in bed with them before starting our day. We have a loving family as well as close friends, and all are supportive of our journey. We often host cookouts and holiday parties, gatherings that are full of laughter and fellowship. Our home is full of love, and we cannot wait to welcome a child.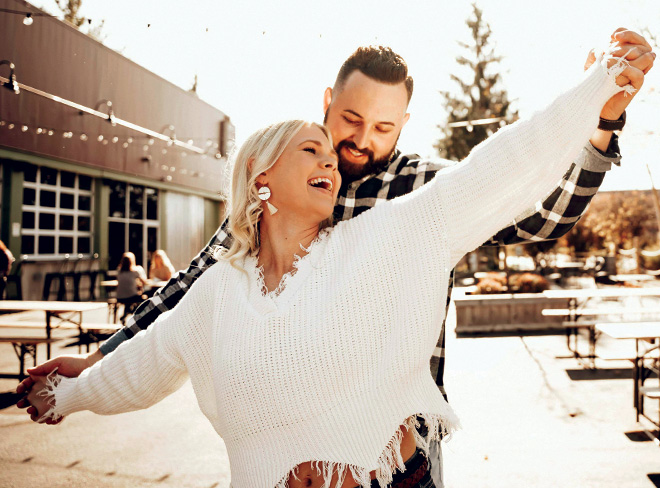 Celebrating our first anniversary
Thank you We thank you for your selfless decision to make an adoption plan for your child. Our hearts are full and ready to welcome a child into our home. We understand this is a difficult journey and we want to let you know that we have been praying for you.
With deep respect,
Dylan & Addison
Our Family At a Glance
We live in Washington Township, Ohio. We work as Project Manager/Nurse Practitioner and a Contract Specialist. Our hobbies include DIY House Projects, walking our three dogs, traveling to spend time with family, and finding antiques. We've been married since November 2019. We believe in a God Centered Relationship and pray every day for this journey.
For more information about our family, please contact Adoption Link at 1-800-643-3356.