You are here:  Our Waiting Adoptive Families > Meet Anitra M.
Meet Anitra M.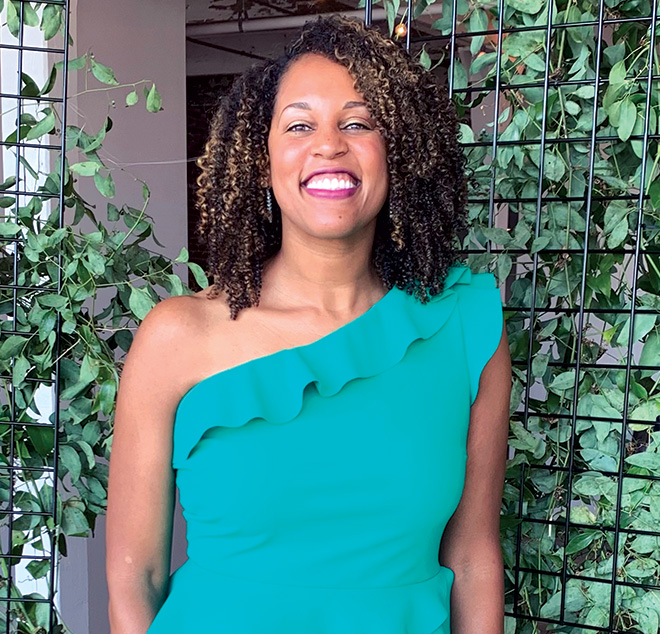 Dear expectant parent,
Please know that I admire your strength and courage to consider one of the most tremendous acts of love by a mother. I pray for your clarity, peace of mind, and well-being as you explore an adoption plan for your child.
I'm Anitra, and I'm ready and excited to become a mother. I live in Cincinnati and have had an incredible career at a large Ohio-based company for over a decade. I'm single and have been blessed with a tremendous support system of family and friends.
My friends and family describe me as kind, energetic, curious, fun-loving, and empathetic. My house is often the gathering place for game nights, cookouts, and dinners. I am a people-person and a good cook, which gives me a great excuse to bring people together. I also like to plan group activities for my friends and family — festival outings, theater trips, classes, and even adventure activities. Sharing experiences with the people I love brings me joy, and I look forward to the days when I can give my child those amazing experiences and memories.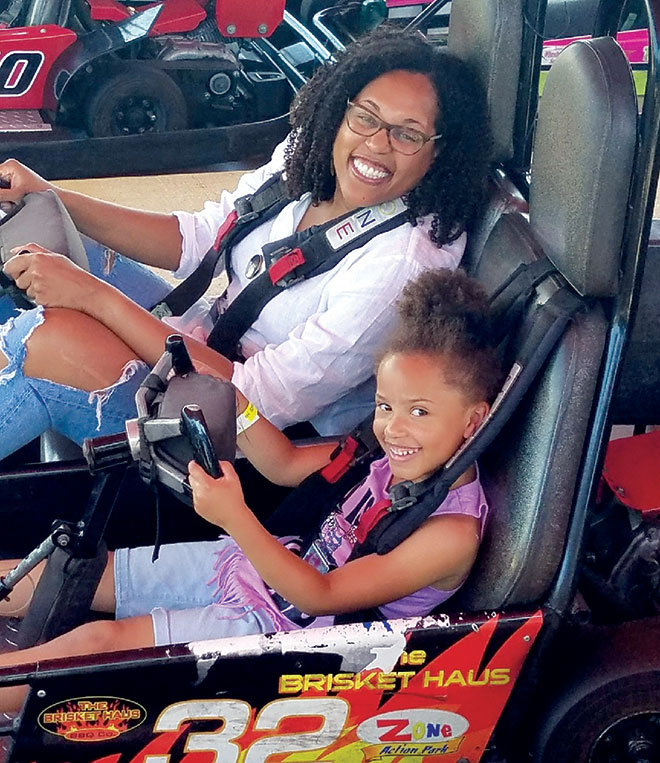 Go cart racing with my niece
My Education and Work I graduated from an historically black college/university (HBCU) in Virginia and then started my career at a large Ohio-based company in Cincinnati, where I still work today as a vice president of communications. I don't take for granted the blessing of having a career I love, being financially secure, and working for a good, family-friendly company.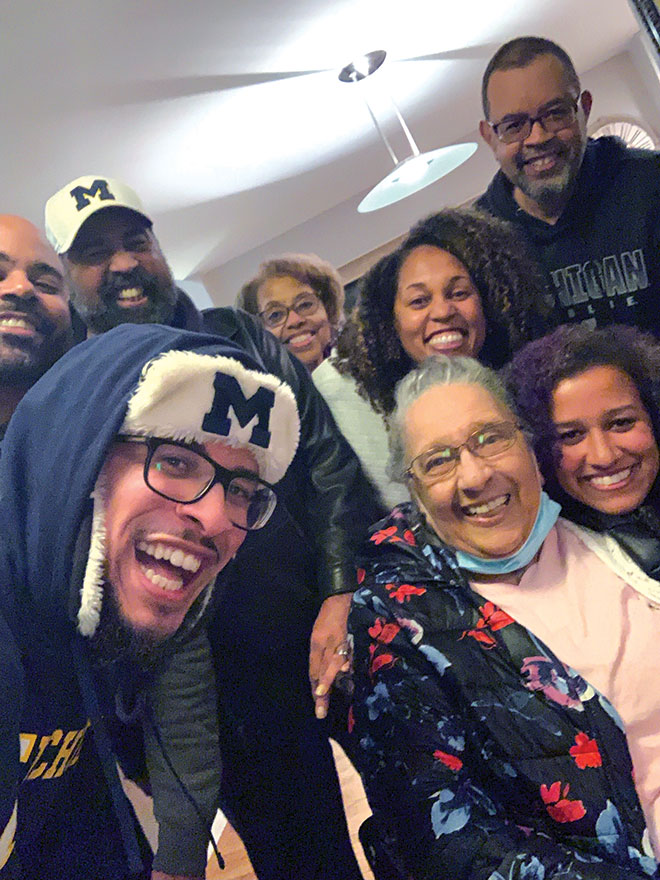 2021 family Thanksgiving
Things I Love to Do I love music and dancing. You will often find me in Latin dance class or simply playing music in my house and dancing. Cooking is one of my favorite pastimes. I get it from my mama and Grandmama who share the philosophy that meals are about love and connections. I enjoy sports and like to be outdoors. Nothing relaxes me more than a neighborhood walk, a jog, a bike ride or just being in my garden. I also love to travel.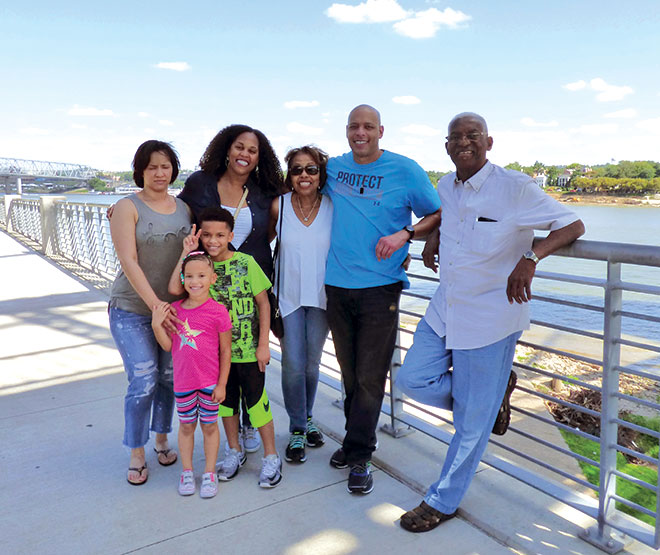 Enjoying time with family in Cincinnati
My Home I live in a 3-level home with a fenced-in backyard that is just waiting for the pitter-patter of little feet. My neighborhood has a ton of things to do nearby and many community resources in walking distance — schools, parks, play areas, swimming pools, museums, theaters, basketball courts, a library, a major hospital and a YMCA. Importantly, the neighborhood is diverse consisting of families with kids, couples, and singles.
My Furry Child Home would not be complete without my dog, Lexi. When I met her, it was love at first sight. She is a 2-year old beagle / chihuahua mix who enjoys getting attention, cuddling, playing with toys, and chasing squirrels in the backyard.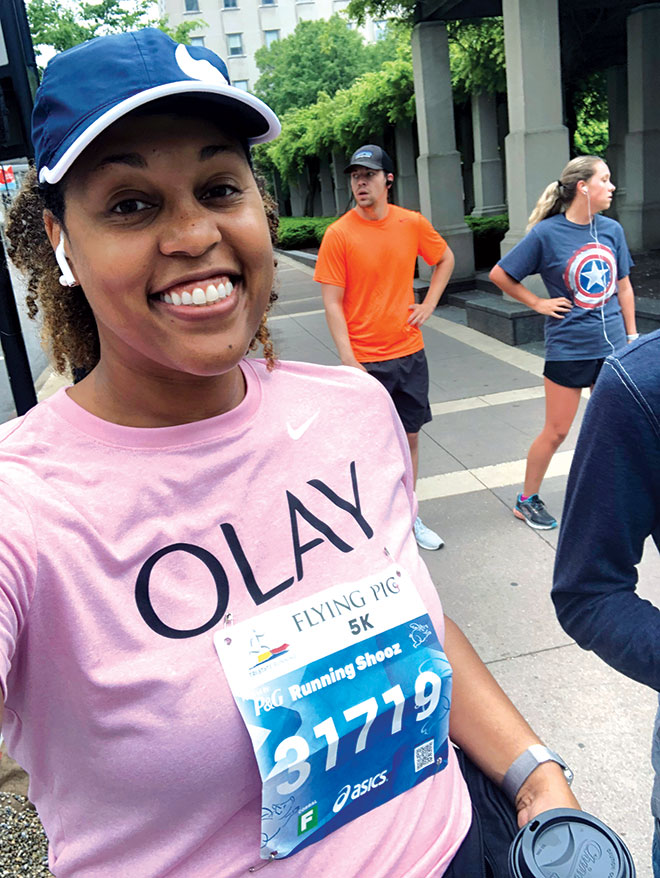 Annual 5K race
Closing thoughts I love children and have always wanted the blessing of raising them. Adoption is part of my family's story and a lifelong dream for me so you can feel assured that your child will be loved and welcomed into our family. I wholeheartedly embrace the open adoption concept and look forward to defining a relationship that works best for us.
If you choose me to raise your child, he or she will be my greatest joy and my #1 priority. I will make it my life's passion to provide a happy, supportive, secure, and faith-based home full of unconditional love, lots of laughter, culture, and adventure.
Thank you for considering me as a prospective parent to nurture and raise your child.
Anitra
At a Glance
Job: Vice President of Communications
Fun Fact: I've visited over 40 countries.
Hobbies: Cooking/entertaining, dancing, gardening, sports/fitness, and reading
Playlist: Prince, H.E.R., Dua Lipa, Kanye, The Neptunes, Kirk Franklin, Antonio Carlos Jobim
Team: Cincinnati Bengals and Michigan Wolverines
Favorite Film: The Shawshank Redemption
I Believe: that faith, love, and laughter are the keys to happiness.
For more information about our family, please contact Adoption Link at 1-800-643-3356.