You are here:  Our Waiting Adoptive Families > Meet Andrew & Liz M.
Meet Andrew & Liz M.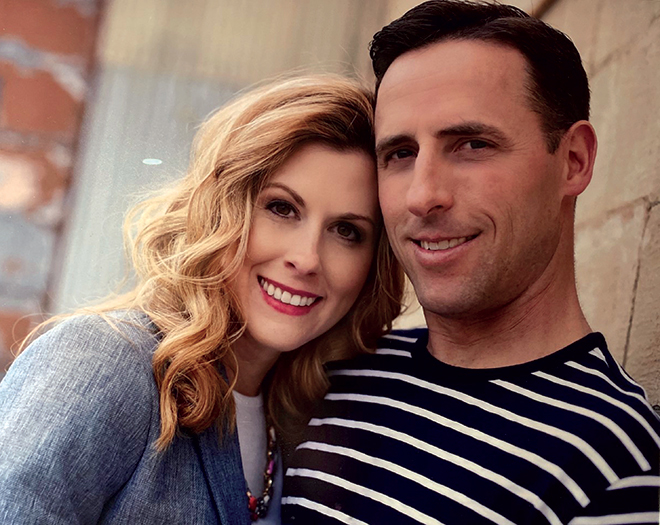 Dear Birthparents,
It's hard to know where to start, but we've been dreaming of being parents for years. We dream of all the adventures that lie ahead. As we write, the leaves are changing and we are thinking about taking our child trick-or-treating and wearing coordinating Halloween costumes — including the dogs! We dream of Christmas with its decorations, traditions, and big, noisy holiday dinners with the grandparents and cousins. We see a giant puffy snowsuit and a fleece hat for riding out the winter cold. In spring, we'll take the baby out in the jogging stroller to the nearby parks. Then summer comes with swim diapers and the baby wriggling while we slather on the sunscreen. We love our yearly family beach vacations and can see our baby napping under the umbrella on a beach towel, playing mini golf, and getting ice cream all over his or her face and hands. We will cherish every moment with this baby, child, teenager, adult. Even the tired moments, the cranky moments, the "terrible two" moments, the sassy tween moments.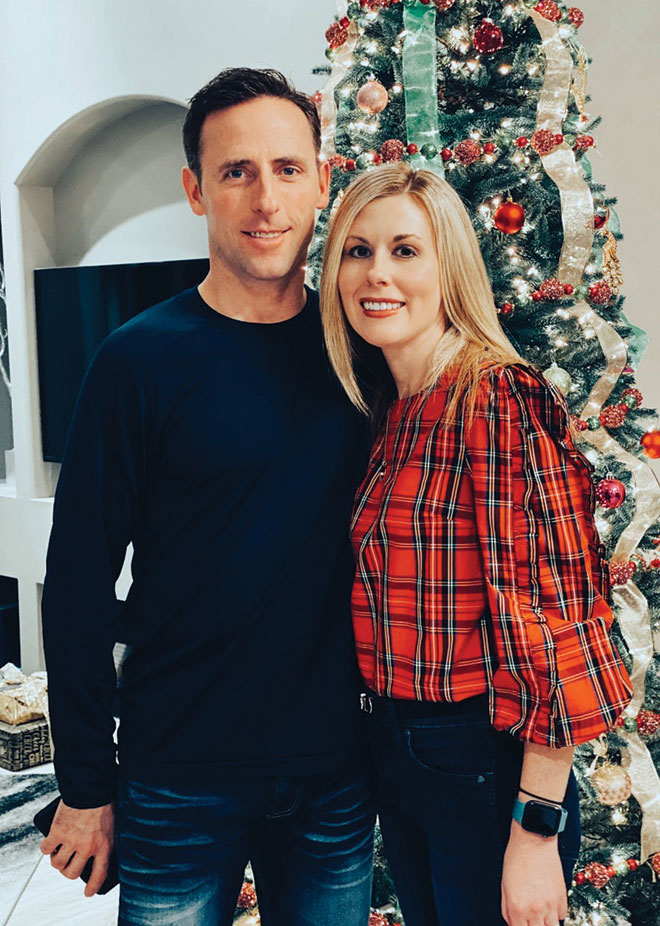 "My wife is my best friend and the love of my life. I love watching her care for others, both human and furry." – Andrew
We are Andrew and Liz. We met one another in 2000, and while the meeting was completely random, the sparks were instant. We married almost two years to the day later.
We love our lives together. We both like design and enjoy projects around the house. You will often find us being active outdoors, and when we are indoors, we like playing board games. We are also foodies, always checking out new local cuisine. We are crazy about animals! We have two pomeranians, Meeko and Georgia. They are happy little puff balls that make life fun. Two sweet cats, Donovan and Dahlia, also share our home. We love to travel and really enjoy wildlife. St Kitts is one of our favorite destinations — wild monkeys, crystal clear waters for snorkeling and gorgeous beaches. It doesn't get much better!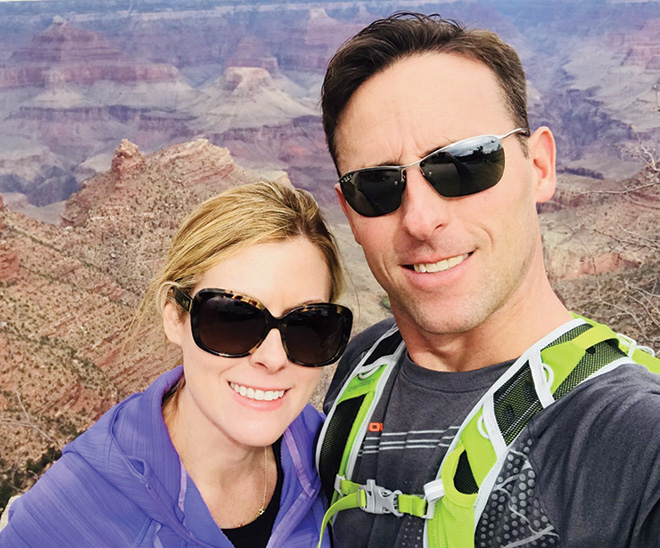 "Andrew sees the good in any situation. He makes me happy and I can't imagine my life without him." – Liz
Meet Liz: I am a go-getter. I love being organized, and I get things done. I've never met an animal I didn't like! I spend my time being active, especially outdoors. I enjoy reading and taking on design projects. I graduated from the University of Cincinnati (go Bearcats!). I now work as an Account Advisor for an insurance agency.
Meet Andrew: I'm adventurous and love trying new things. I am an electrician and run my own residential electrical company. Like Liz, I love the outdoors and have fun mountain biking, golfing and snow skiing. I enjoy sports and am a fan of both the Reds and the Bengals.
Our Home: We live in a quiet suburb just south of Dayton. Our home is in a cul-de-sac with a nice fenced yard. There is a neighborhood playground where a lot of children play in the evenings. We are close to several MetroParks that we hike regularly. The Cincinnati Zoo is a short drive away as is the Boonshoft Museum.
Into the future: We are excited to start new traditions with our child and can't wait to travel the world together. We want our child to grow up happy and healthy. We want our child to chase their dreams and know that we will support whatever those dreams are. We want our child to be kind, humble and to never lose their curiosity.
We can't say enough about this great gift you are sharing. We thank you from the bottom of our hearts.
With love and respect,
Liz & Andrew
Our Family At a Glance
We live in Springboro, Ohio. We've been married since 2002. Liz is an Account Advisor and Andrew owns an electrical company. Our hobbies include hiking, mountain biking, golfing, snow skiing, Pilates, tennis. We believe open adoption is in the best interest of everyone involved, particularly the child.
For more information about our family, please contact Adoption Link at 1-800-643-3356.