You are here:  Our Waiting Adoptive Families > Meet Amanda & Edward L.
Meet Amanda & Edward L.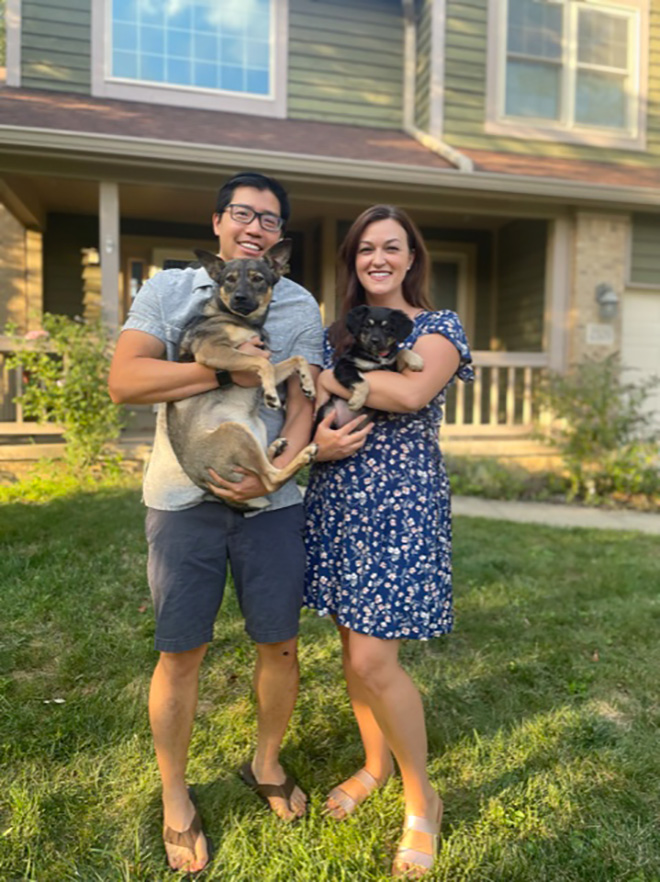 Dear Birthparents,
Thank you for taking the time to consider us to parent your child. We acknowledge this is a hard and complicated process, and want you to have peace in your decision.
Your willingness to consider adoption for your child is a selfless act and takes a lot of courage. We respect you and promise to share your choice in a positive and loving way. We will be supportive to you and the child throughout this emotional journey, and are grateful for your act of love.
Our goal is to provide unconditional love, emotional and financial support, a safe and stable home, and a quality education for this child. We are committed to an open adoption, and will work together to find a relationship that
is best for all of us. We hope to meet you soon!
About Amanda (written by Edward)
Amanda is a genuine, caring woman, who will go the extra mile for people she loves. She's supportive and believes in people, and I love the way she encourages others. She's also hilarious and fun to be around. I laugh with her every day and it makes the tough times easier.
Amanda loves to cook and I'm lucky because her food is downright delicious. She will make an amazing mother one day, and her packed lunches will have no competition!
About Edward (written by Amanda)
Edward is the most thoughtful, creative, and brilliant person I have ever known. Every decision he makes, especially the choice to adopt, is done with intention. Edward's creativity is inspiring. He has a passion for learning new things and enjoys photography, art, woodworking, and design. He will be great at doing arts and crafts with our child!
I know that Edward will be a patient and kind father who will provide a beautiful life for our family.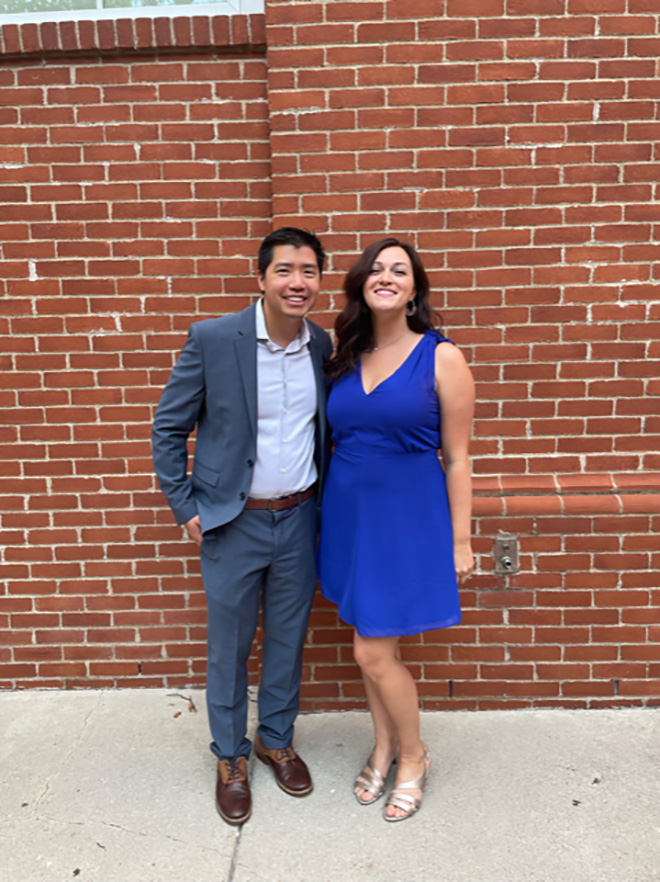 Our Community
We live in a quiet neighborhood in a suburb of Columbus. Our house has four bedrooms and a large fenced-in backyard. We are surrounded by kind neighbors, children of all ages, and a grade school one block away.
We live near the zoo and many different restaurants, museums, parks, walking trails, and in a great school system! We bought our home with the hope that our child would grow up in our nice neighborhood with friends nearby.
Why we want to adopt!
Having children has not come easy, but it is something we genuinely want. We have committed to choosing adoption because it is an opportunity to give a child a great life, while adding love and joy to ours!
A typical day for our child: We wake up and have homemade pancakes, then take our dogs for a neighborhood walk. Later we could go to the zoo or do crafts together before we all relax with a cup of cocoa and bedtime stories!
Most sincerely,
Amanda and Edward
Our Family At a Glance
We live in Columbus, OH.
We've been married since 2019.
We work as a web designer and non-profit administrator.
Our hobbies include cooking, hiking, tennis, kayaking, traveling, and hosting friends and family.
We believe having an open adoption is the best scenario for all involved — especially the child!
For more information about our family, please contact Adoption Link at 1-800-643-3356.